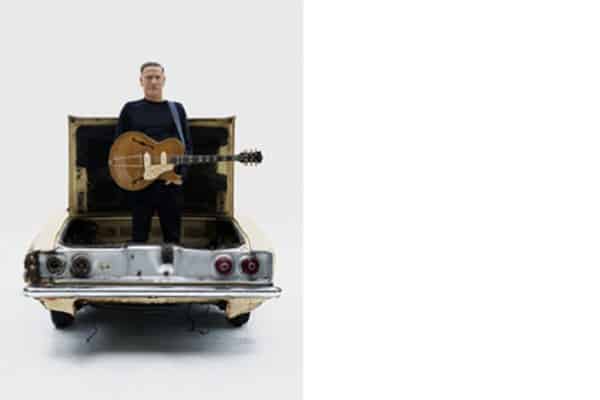 Having already announced his live tour of Ireland, you can now listen to the title track of Bryan Adams' new album "So Happy It Hurts". Check it out below.
Arriving on March 11, this will also be the singer's 15th studio album. This record will be available in CD, vinyl, and digital formats. The record also comes with a deluxe CD and hardbound book.
If that wasn't enough, fans can also pre order a limited edition box set featuring exclusive colour vinyl, and a signed photo here. 
"spontaneity can be taken away"
Speaking on the album, Bryan Adams revealed he spent the best part of lockdown putting this 12 track record together.
"The pandemic and lockdown really brought home the truth that spontaneity can be taken away", the Summer of 69 singer said in a press release.
"Suddenly all touring stopped, no one could jump in the car and go. The title song 'So Happy It Hurts' is about freedom, autonomy, spontaneity and the thrill of the open road. The album of the same name touches on many of the ephemeral things in life that are really the secret to happiness and, most importantly, human connection". 
Following the annnouncement of his upcoming tour. Bryan Adams said he is particularly looking forward to reconnecting with a live audience.
"I'll see someone out there and it'll just spur on some sort of barrage of comments and then from there just get people involved and then next thing you know, someone will yell something", he said.
"It's called audience participation really. It's also just trying to have laugh with everybody. If somebody wants to hear a song, y'know, sometimes we drag 'em up on stage".
More on this here.
On top of these dates, Bryan Adams is also scheduled to perform six live shows in Las Vegas in November, before starting his European Tour in February 2022. The Canadian singer had been due to sing live in Germany in September 2020, but had to cancel them due to a spike in Covid cases.
The singer's music has reach number 1 in over 40 countries. He has also earned nominations for five Golden Globe awards and three Academy Awards. He is also a Companion of the Order of Canada and a star on the Hollywood Walk of Fame.