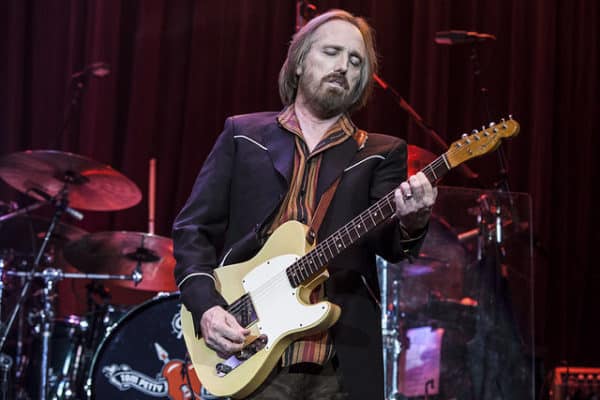 We brought you the news recently that Tom Petty's solo album "Finding Wildflowers" was being reissued. Now it gets better! Also included in this album is the previously unreleased track "Drivin Down To Georgia". Check it out below.
Along with this, a music video has now been released. Directed by Alison Tavel, the video also features archival footage of Petty by Martyn Atkins and Heartbreaker member Ron Blair.
Finding Wildflowers
Finding Wildflowers was reissued on April 16. It was Petty's solo album from 1994.
This reissued record contains alternate takes, long cuts and jam versions of the tracks as Tom, co-producer Rick Rubin and band members worked to put the album together in 1994.  Fans will also have access to the writing and recording of Wildflowers.
This reissued record also includes a 2010 performance of the track.
Even though Wildflowers was billed as Petty's second solo album, most of his band Tom Petty & The Heartbreakers appeared on the record apart from Stan Lynch.
Up until this, the only time "Drivin Down To Georgia" appeared was on a 1993 live version of the track which was included on the Tom Petty box set The Live Anthology.
Petty & Nicks
It also recently emerged that the duet between Tom Petty and Stevie Nicks which has been credited with launching Nicks' solo career very nearly did not happen.
Nicks and Petty's duet for "Stop Draggin Me Around" helped to launch Nicks as a solo artist, but when she was first pitched the idea, Nicks turned it down and stormed out of the studio.
Thankfully, fences were mended and the duet was recorded and was included on Nicks' first solo album Bella Donna in 1981.
Having returned to the studio, Stevie Nicks said, "Okay, you're absolutely right. I'm sorry for being so bitchy about this, it's just that I'm so protective of my songs".
"And because of that song, I have a solo career to this day", Nicks added. Check out the full report and that duet here.