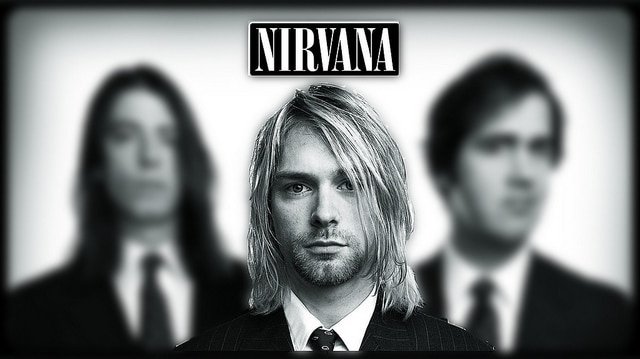 A number of photos have emerged from Nirvana's first ever gig, which were unearthed by 19 year old Maggie Poukkula. The young woman's father was Tony Poukkula who went to high school with Kurt Cobain and played in the band with him.
Maggie found the photo reel in her father's copy of a Kurt Cobain biography. Later on she tweeted out the photos with the title : "Pictures of my dad and Kurt Cobain playing together back in the day".
The tweet got a lot of attention from Nirvana fans who asked whether or not the pictures were from the band's very first performance. Maggie replied saying "I'm not sure I'll ask my Dad", later she confirmed that the gig was at their house in the mid 80's.
Nirvana's first ever gig was reported to have taken place in Raymond, Washington during March 1987. Tony Poukkula who is the other person in the photo is now a Seattle-based musician.
You can check you the tweet here of what supposedly is Nirvana's first ever gig back in the 1980's. You can see Kurt Cobain and Krist Novoselic in the early days and the other guitarist Tony Puukkula in the photos.
Photo  Credit: Juanky Pamies Alcubilla