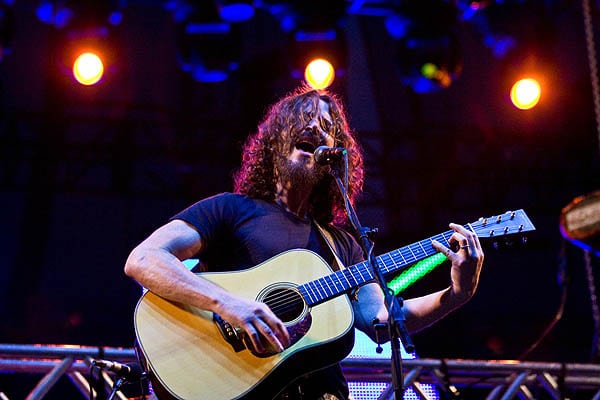 Chris Cornell has released a new track for the TV show Vinyl, which is co-produced by Mick Jagger. The Soundgarden man recently streamed a cover of a revered soul classic.
Chris Cornell covered the song 'Stay With Me Baby', which was first performed by soul singer Lorraine Ellison. The song has been covered countless times over the years, with Terry Reid's version being one of the most memorable.
Cornell covered the song for the soundtrack of the HBO drama series Vinyl. The show is focused on a record label in New York City during the '70s, as rock and roll is taking over.
Speaking about the cover Chris Cornell said "I was very honoured to be asked to record a version for Vinyl. I get to pay tribute to Terry Reid, whose version has been a favourite of mine for many years, and to be included on a great soundtrack with an amazing group of artists."
Some of the other big names on the Vinyl soundtrack include Iggy Pop, Elvis Costello, Royal Blood and The Arcs too name a few.
You can listen to the cover of 'Stay With Me Baby' by Chris Cornell down below.
Photo Credit: Focka