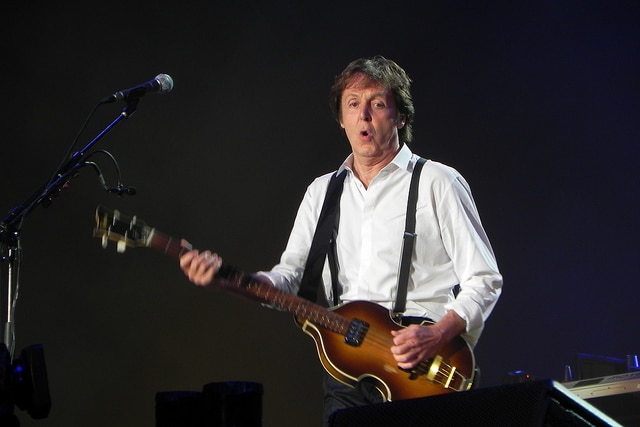 Paul McCartney recently performed with Nirvana bassist Krist Novoselic. The two bassists teamed up at a show in Seattle on Sunday night (April 17th).
They both performed the classic Beatles track 'Helter Skelter' from The White Album at McCartney's show. Paul McCartney and Novoselic had previously worked together on the track 'Cut Me Some Slack', which they performed together at the 12-12-12 benefit concert in December 2012 and later released as a studio recording.
McCartney is currently on the North American leg of his world tour, which is called the One on One tour. His next set of dates sees him playing in Vancouver, Canada on April 19th and 20th.
It was recently reported that Sir Paul could be part of what is being dubbed as "one of the biggest concerts in history." Supposedly the promoters of Coachella festival Goldenvoice, have organised another festival which will take place in October.
It would be on the same site as Coachella and would include some massive names like The Who, The Rolling Stones,Bob Dylan and Paul McCartney.
The three day event which is meant to be later this year is supposed to be costing the organisers $7 million (€6.2 million ) for each headliner. You can check out the video of Paul McCartney and Krist Novoselic performing together down below.
Photo Credit: darioferrini