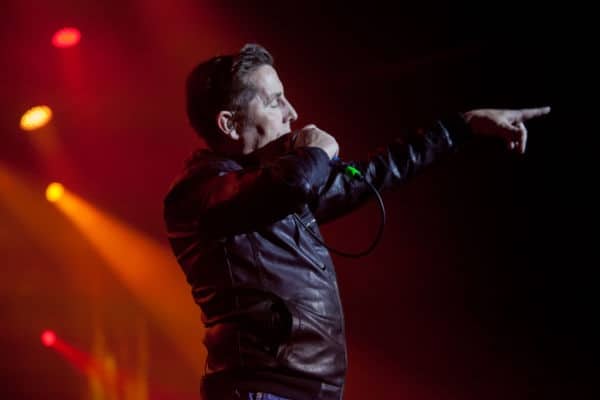 Would you like to listen to the article instead of reading it?
Christy Dignam has said that he would love to live "another 10 years", as he spends the last few months in palliative care at his home with his family.
The Aslan frontman was placed in palliative care back in January, and has spent the last few months at his home in Finglas.
Dignam has been battling a rare blood condition known as Amyloidosis since 2013.
"conveyor belt up to Heaven"
Christy Dignam spoke about his illness in an emotional interview from his living room, where a medical bed is set up.
"It's a conveyor belt up to Heaven", he explained. "I'll come in here and that'll be the end of it". 
Whilst accepting his impending fate, Christy Dignam has insisted that he is not religious, and has not sought out God as a means of solace.
"I was sitting here one day a few weeks ago and I was looking out the window and this fella walked by, and I thought to myself, 'I'll never do that again", Dignam stated.
"I'll never just go for a walk…' and that sent me into a spiral and I thought about all the things I won't do again", the singer reflected. "It's like you're heading into an abyss. I wouldn't be hugely religious. Logic gets in the way. But I believe we're all spiritual beings in one sense or other". 
Dignam continued, "I remember there used to be an old saying – that 'religion is for people who want to go to Heaven, spirituality is for people who have been to Hell'. And I really identified with that".
He also added, "Just fear, nobody wants to die. When I first got diagnosed, I remember praying I was like, 'Please, just give me 10 more years".
"And that 10 years are up now and you're kind of saying, 'I know I only asked for 10 but you couldn't throw another 10 in there could you, yeah?'". 
Christy Dignam is being cared for by his family, with his daughter Keira also thanking his fans for their support at this difficult time.