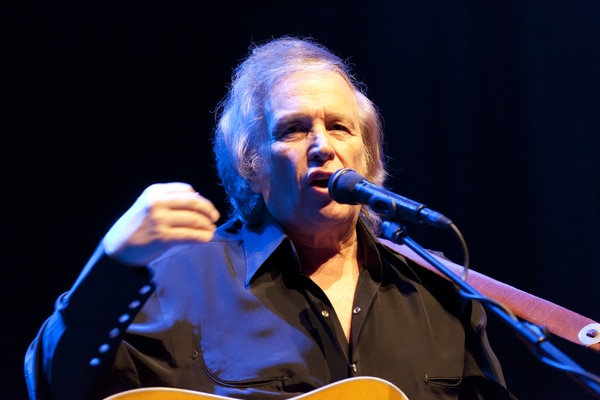 A certain iconic track from Don McLean has now become a children's book.
McLean's classic 1971 single 'American Pie' has now been converted into a children's book. This book is titled 'Don McLean's American Pie: A Fable'.
Last October also marked 50 years since the song was first released about the history of rock and roll in 1971.
"As 'American Pie' celebrates 50 years, I'm very happy to have a children's book based on the premise of the song", Don McLean said.
"Everyone has a different interpretation of it. Releasing this fable brings another perspective to the lyrics, along with some backstory for when I wrote it. I hope every child gets to imagine in their own mind what 'American Pie' means to them and know that dreams can become reality".
It's #PiDay, which of course means that @donmclean's "American Pie" is considered mandatory listening!

The classic tune is the second longest #1 @billboard Hot 100 single of all time. Do you know which song is the longest? pic.twitter.com/1Ueqql4teD

— Ryman Auditorium (@theryman) March 14, 2022
Don McLean's 'American Pie'
Lasting for 8 minutes and 42 seconds, "American Pie's" lyrics tell a wonderful story about the history of rock and roll.
The lyrics begin the story with the death of Buddy Holly in 1959. It also mentions iconic stars including Elvis Pressley (The King), The Rolling Stones (Jack Flash), Bob Dylan (the Jester), the Beatles (the Sergeants) and Janis Joplin (the girl who sang the blues).
The lyrics also refer to the Kennedy asassination and the Cuban Missile Crisis. They also refer to the Manson family, drug culture, fashion and royalty.
'Don McLean: An American Pie: A Fable' will arrive on June 7.
Last December, Don McLean had also revealed that his diagnosis of asthma during his childhood saved him from drinking himself "to death".
He also stated that the early diagnosis of the condition kept him out of school.
"One of the advantages of having asthma is that it kept me out of school for long periods for many years. I was able to develop another Don McLean that wasn't programmed by the school system", he said.
"If I'd been perfectly healthy and a good student or athlete, I'd probably be dead now because I would have been a really boring person at a bank somewhere who drank himself to death".