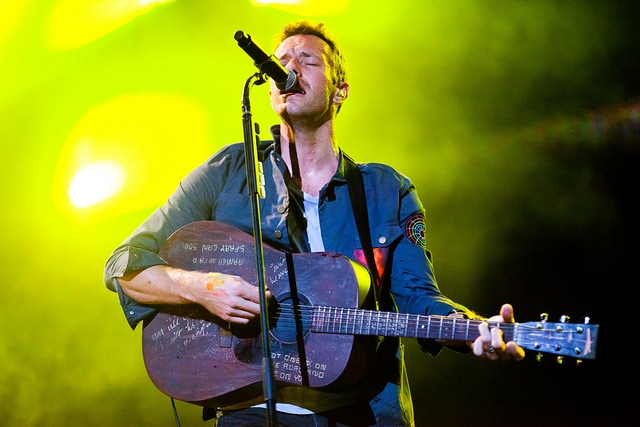 Coldplay have released a track from their up coming new album which will release in early December. The new record A Head Full of Dreams has been teased for the last couple of weeks.
First there were posters in the London Underground which showed the 'flower of life' symbol and a date December 4th. The band then followed this up with a video on their Twitter showing the symbol moving.
Now Coldplay have released the newest single off the album 'Adventure of a Lifetime' with a video that shows some new artwork. The album is said to have a number of guest appearances which include Beyonce and Noel Gallagher.
It was recently confirmed by the band that the album will be released on December 4th via Parlophone/Atlantic. They also recently released the tracklist for the new album, which also features the song 'Amazing Day' which they played live at The Global Citizen Festival in New York in September.
In a recent interview with Zane Lowe, Coldplay frontman Chris Martin said it could the band's last album. Martin said "It's our seventh thing, and the way we look at it, it's like the last Harry Potter book or something like that. Not to say that there might not be another thing one day, but this is the completion of something."
Photo Credit: Thomas Hawk