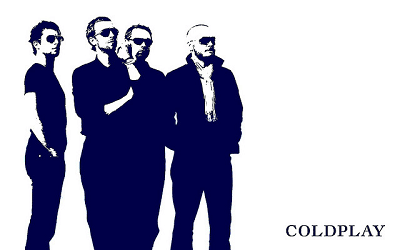 Coldplay released a new music video for the single True Love, taken from their album Ghost Stories.
The video begins with a beautiful shot of a Los Angeles street, bright vibrant coloured buildings covered in art and a bus pulling in to pick up passengers.
One of these passengers is Coldplay's singer Chris Martin, but not as you know him. Chris is carrying a skateboard, wearing a LA baseball cap and wearing a giant inflatable fat suit.
Chris tries to enter the bus but he cannot fit, he is laughed away by the driver and instead he holds onto the back of the bus while riding his skateboard along the Los Angeles streets.
The video is directed by Jonas Åkerlund, who previously directed Madonna's Ray of Light, The Prodigy's Smack My B**ch Up and U2's Beautiful Day.
The video continues with a woman, actress Jessica Lucas, in an equally large inflatable fat suit, being turned away from a ballet audition.
In the end, Chis and Jessica perform together in their fat suits on a theatre stage. Mixing up their dance styles from ballet to break-dancing.
True Love is Coldplay's third single from their latest album Ghost Stories. Chris Martin said that the message behind the video is that, there may be obstacles in our way but 'anything is possible.'
Watch the video below.