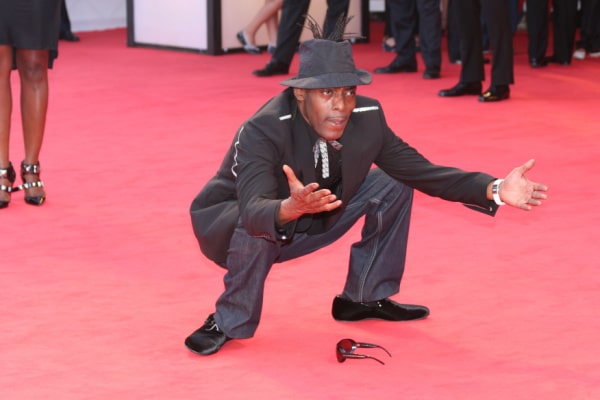 The hit single 'Gangsta's Paradise', which was released by Coolio in 1995, has re-entered the charts for the first time in 25 years, following the rapper's death last month.
The rapper was found dead at a friend's home in LA, after suffering a reported "cardiac arrest".
While no offical cause of death was announced at the time, the law enforcement did state that "no drugs or drug paraphernalia were found at the scene of Coolio's death' and that "an autopsy and toxicology test will be used to determine an official cause of death". 
Following his death, there has been a surge in the listenership of Coolio's catalogue. Overall, his songs has received 19.6 million streams in the US alone, representing a 264.3 % increase since his death.
Other hits which have seen an increase in streaming, include '1, 2, 3, 4 (Sumpin' New)', 'C U When U Get There', 'Too Hot', and 'Fantastic Voyage'.
'Gangsta's Paradise'
'Gangsta's Paradise' currently occupies number 16 on the Hot R&B/Hip-Hop Songs chart, and number 11 in the Hot Rap Songs Chart, since re-entering both charts.
The famous Coolio hit also resides at number 45 in Billboard Global 200. This chart tracks the overall success of hits around the world.
The song has also once again made its mark across the world, having also returned to the UK Singles Chart at number 99 in the Hip Hop/RnB Chart, and number 55 in the Singles Chart.
If that wasn't enough, the track also re-entered the charts in countries including Belgium (Number 50), Lithuania (Number 62), Greece (Number 22), Poland (Number 65), and the Czech Republic at number 56).
This represents the first time that 'Gangsta's Paradise' has been around the charts since it was initially released in 1995. However, the track did re-enter the UK charts in 2009, after Coolio appeared on the Channel Four show Celebrity Big Brother that year.
Following its original release, the track became one of the most successful selling singles ever, earning 26 Platinum Certifications worldwide. This also includes three in the US and one in the UK.
It also reached number one in 21 countries, including Australia where it held top spot for 14 weeks. This record was held for 20 years.
Tributes Paid
Coolio's track was also used in the 1995 film Dangerous Minds, starring Michelle Pfeiffer who played a high school teacher.
The actress was also quick to pay tribute to Coolio, following news of his death.
"Heartbroken to hear of the passing of the gifted artist @coolio. A life cut entirely too short", she wrote.
"As some of you may know I was lucky enough to work with him on Dangerous Minds in 1995. He won a Grammy for his brilliant song on the soundtrack – which I think was the reason our film saw so much success", she added.
"I remember him being nothing but gracious. 30 years later I still get chills when I hear the song. Sending love and light to his family. Rest in Power, Artis Leon Ivey Jr". 
See this and more here.