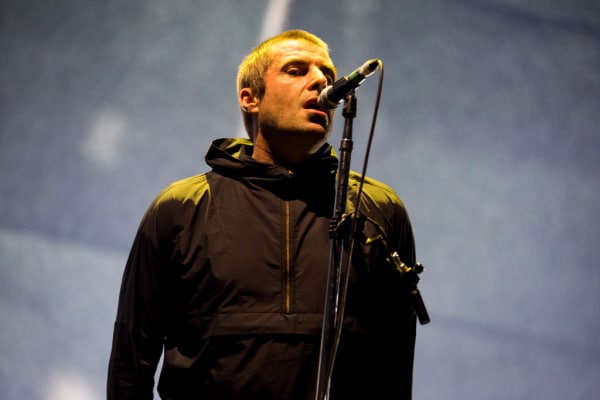 Having released a new single to support the campaign, Liam Gallagher has opened up about mental health, and encouraging men to talk.
Gallagher released the single Too Good For Giving Up to mark World Mental Health Day yesterday (October 10).
The track saw Liam Gallagher collaborate with Talk Club. The singer also opened up on losing loved ones to suicide.
Talk Club are a group who provide a male community of talking groups, sports clubs, and therapy. They aim to prevent suicide.
You can check out Too Good For Giving Up below.
"an all time high"
Speaking about the campaign, Liam Gallagher insisted that it is a worthwhile initiative, in order to encourage people to talk and share, especially men.
"We all know someone affected by suicide, which sadly seems to be at an all-time high," Gallagher said. "I've lost many people far too early and it's important to talk. I'm really pleased to be able to help in any way with this song".
Gallagher can be heard singing the words, "Remember you belong here as much as anyone / Even when you're just about to break". 
Before the video was pemiered, Liam Gallagher shared a photo of himself donning the t shirt, "How are you out of 10?". You can also check this post out here.
Liam Gallagher is also set to answer questions about mental health, via the Talk Club Twitter account. The former Oasis singer is to answer questions for an hour via the site from 11am on Thursday 13 October.
Talk Club are among a number of other charities, designed to help people who are struggling with their mental health, including the Samaritans.
Last month, Liam Gallagher had revealed that he held talks over setting up a supergroup with the Stone Roses' John Squire.
"Yeah. Serious, man. But we've got things to do first, and he's got things to clear up and that. But yeah, I'm definitely going to do summat at some point", Gallagher told Apple 1's Matt Wilkinson. More on this story from Nova here.