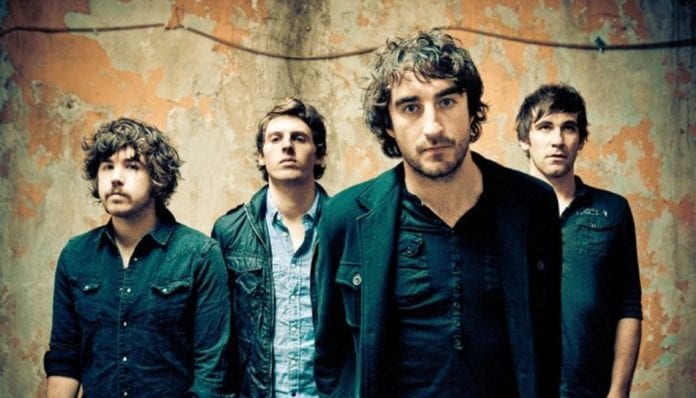 Adding to the already sold-out gigs on the 5th & 10th of December in The Olympia Theatre, The Coronas have added a third and final date due to the massive demand. The third date will be on the 7th of December. Tickets are on sale now at ticketmaster.ie!
The band released a new album last year, which went to number one AND they performed the biggest gig of their career at The Royal Hospital Kilmainham. So it's no surprise that the band have had such huge demand for their gigs at the Olympia.
Frontman Danny said "If you had have told us last year that in 2017 we'd start our own record label, get our first number 1 album, sell out our biggest ever headline show, and pretty much tour the world, we probably wouldn't have believed you. We would have been happy to just continue to not have to get a real job! It's been emotional, we've loved every minute and we can't wait to see what 2018 brings!"
"We're delighted to announce that we'll be back in Dublin's Olympia Theatre this Christmas! We're just about to get on the road to promote Trust The Wire, touring in Europe, the U.K., Canada, the US and Australia, and we couldn't be more excited! We wanted to finish the tour by playing in Dublin and what better venue to play than the Olympia! It's been 10 years since we released our debut album Heroes or Ghosts and to mark the anniversary we're gonna play a special gig on 10th December, celebrating that album." We've had so many special nights in the Olympia over the years and we know that these shows will be no different!" Danny, Dave, Knoxy & Conor
The band's new album 'Trust The Wire' went number ONE in it's first week of being released in the Irish charts. The record has been described as being 'a sonic leap on from its predecessors' with a new-found sense of adventure.
The lads have revealed that they wrote the album in Dingle, County Kerry. "It's a beautiful, isolated place where we've been going our whole lives," says Danny. They then recorded and produced the album with producer Eliot James in Notting Hill's Eastcote Studios in London.
Check out footage from their Kilmainham show below:
The band are about to embark on a tour to include shows across Germany, Switzerland, Austria, Holland, the United Kingdom, Canada, the United States, Australia and then returning to Dublin.
Tickets for The Coronas live at The Olympia Theatre cost from €33.50 including booking fee and restoration levy via Ticketmaster.
Photo Credit: MCD.ie