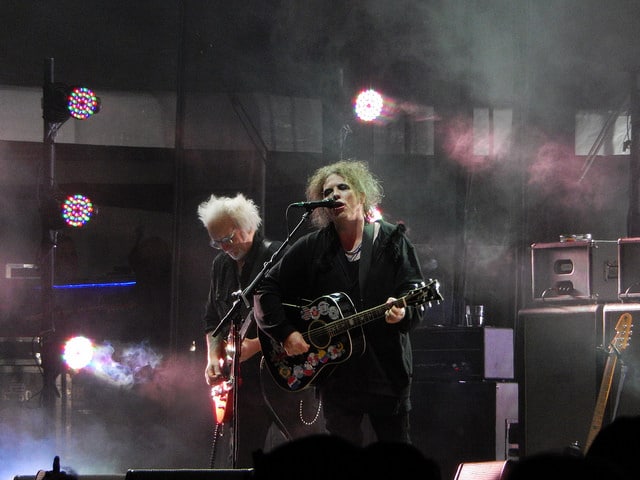 The Cure have announced that they will be heading back out on the road for a European tour next year. The band will be supported on tour by Scottish post-punk group The Twilight Sad.
The band put out a statement recently regarding the tour saying "THE CURE TOUR 2016 will present Robert Smith (voice/guitar), Simon Gallup (bass), Jason Cooper (drums), Roger O'Donnell (keys) and Reeves Gabrels (guitar) as they explore 37 years of Cure songs, mixing hits, rarities, favorites and as yet unreleased tracks in a brand new stage production that promises to be one of the 'must see' shows of the year!"
Even before this announcement many had speculated that The Cure would be releasing a new album. With the confirmation of new music in the statement, this could mean they will record their first album since 2008's 4:13 Dream this year.
The Cure will be going on quite an extensive European tour, with the band playing a number of different dates across the continent. They will begin in Helsinki, Finland next year on the 7th of October before they play a number of other dates in Scandinavia.
Unfortunately as of yet there has been no date named for Ireland, so the closest fans will get is heading over to London on the 1st of December for the final date of the tour. Hopefully if there is enough demand for it they will add an Irish date.
Photo Credit: swimfinfan