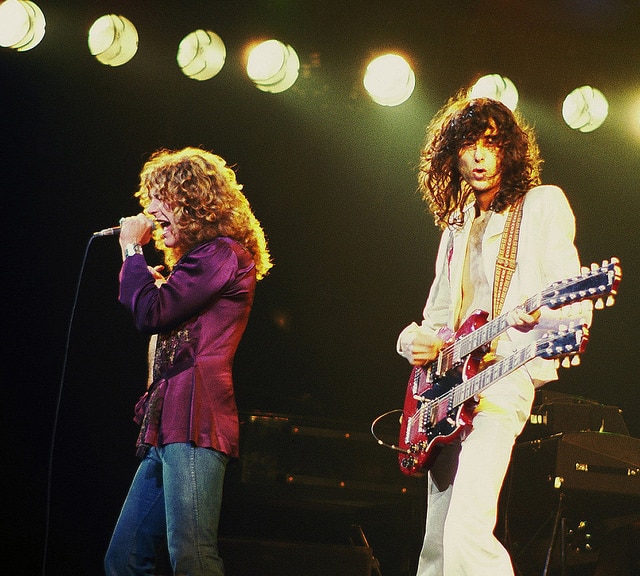 Led Zeppelin's Jimmy Page recently joined up with a host of musicians in Seattle for a jam session. Page was the honoree for the Founder Awards 2015 last Thursday night.
Representatives of Jimmy Page insisted that he wouldn't be getting involved, but clearly he couldn't resist. As the night was winding to a close, Page, wearing all black and with his white hair pulled back into a small ponytail, scurried on stage and was handed a shiny Gibson Les Paul.
Jimmy Page joined a number of different musicians onstage to play a rendition of a Led Zeppelin classic 'Rock and Roll'. Vocals were taken up by Paul Rodgers (Page's old bandmate in the Firm), Alice in Chains singer William Duvall and John Hogg. Other 90's grunge icons on stage included Soundgarden guitarist Kim Thayil and Nirvana bassist Krist Novoselic.
Duff McKagan former Guns N' Roses bassist also played during the impromptu jam session. He was just one of many musicians who ran through some of Page's classic tracks from down through the years.
As well as playing some of the the best tracks from his time with Led Zeppelin, they also played songs from The Yardbirds who Jimmy Page was part of before Zeppelin.
Photo Credit: ierdnall