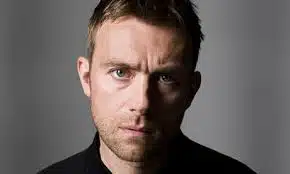 Damon Albarn is going to be honoured with the NME award for innovation at this years NME Awards in Austin Texas.
Albarn will pick up the prize in person at the awards which will be held on Wednesday, February 26th at the o2 Academy, Brixton.
The award will recognise Albarn as a singer, songwriter, producer and composer, and as one of the UK's most influential and groundbreaking musicians.
NME editor Mike Williams says:
"Damon's enduring popularity is a testament to his unrivalled talent. He is somebody who is always pushing things forward, always operating in his own sphere and forever innovating via experimentation and collaboration. Britain rarely produces songwriters of Damon's calibre, which is why he's been so popular with NME's readers for the past two decades. I don't see that popularity waning any time soon, just as I don't see his ability to write life-affirming, jaw-dropping songs disappearing either. We're lucky to have him, and it's an absolute honour for us to be giving Damon the NME Award for Innovation."
And so say all of us here at Radio Nova.
Albarn will release his debut studio album "Everyday Robots" on April 28th.