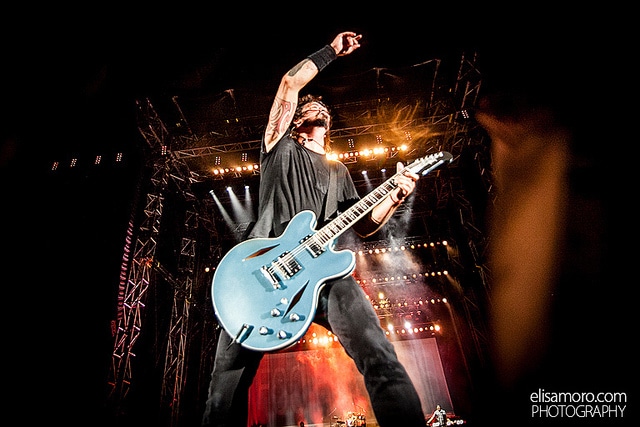 Foo Fighters frontman Dave Grohl has been commenting on the Spotify versus Taylor Swift debate, saying he "doesn't f**king care" how much you buy his music for.
The country-pop singer Taylor Swift pulled her entire back catalog off the music streaming site Spotify, because she felt that artists weren't being paid enough.
Spotify CEO Daniel Ek claims that Taylor could have made at least €6 million from the streaming site last year. But that didn't stop the young singer withholding her latest album 1989 from Spotify.
Speaking at a round table discussion with the media in London earlier this week, Grohl said: "Me personally? I don't f**king care. That's just me, because I'm playing two nights at Wembley next summer. I want people to hear our music, I don't care if you pay $1 (80c) or f**king $20 (€16) for it, just listen to the f**king song."
"But I can understand how other people would object to that. You want people to f**king listen to your music? Give them your music. And then go play a show. They like hearing your music? They'll go see a show. To me it's that simple, and I think it used to work that way."
Grohl added: "When we were young and in really noisy, crappy punk rock bands there was no career opportunity and we loved doing it and people loved f**king watching it and the delivery was completely face to face personal. That's what got people really excited about s**t. Nowadays there's so much focus on technology that it doesn't really matter."
Foo Fighters are set to headline Slane Castle, in County Meath on May 30th 2015. More details to follow.