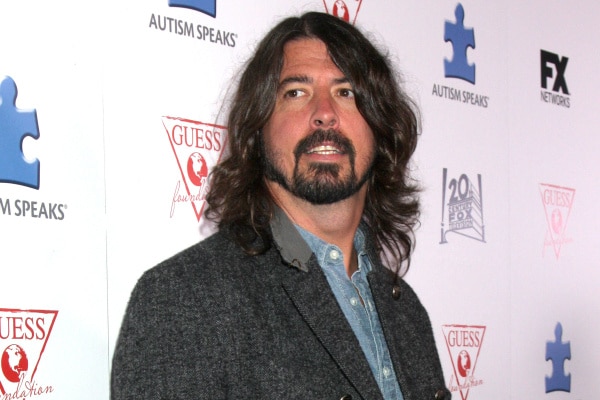 Would you like to listen to the article instead of reading it?
Dave Grohl paid a special tribute to the late Scream drummer Kent Stax, who passed away last week.
Stax's death was confirmed by his band, who had announced their first music in a decade 24 hours earlier. Their new album, 'DC Special' features Grohl and Stax.
They confirmed that Kent Stax had been battling cancer.
"We are heartbroken to share that our drummer Bennett Kent Stacks passed away this morning after a bout with metastatic cancer", Scream wrote last week.
"Kent is the original heartbeat of Scream. Though we have had to continue on without him before, we have always known Kent is irreplaceable. He was one of a kind. In addition to being a truly unique drummer, Kent was also an accomplished fisherman, skilled carpenter, and avid train enthusiast".
When he was just 17 years old, Grohl replaced Kent Stax as Scream's drummer, after he left the band in 1986. Following the band's break up in 1990, Grohl later joined Nirvana.
"I wouldn't be here if it weren't for Scream" – Grohl
Last week, the Foo Fighters frontman paid a moving tribute to Stax, dedicating a live cover of Foo Fighters' 'Everlong' on the opening night of the Louder Than Life Festival.
Speaking to the audience, Grohl said, "I wouldn't be here today if it weren't for Scream, and the man whose place I took in that band, Mr. Kent Stax, one of the best punk rock drummers of all time". He passed the other day. So this one's for Kent".
Check it out below.
Kent Stax is survived by his wife Andrea, daughter Jennifer, along with brothers William, Henry and Kurt.
Dave Grohl's time with Nirvana ended, after the group disbanded following the tragic death of frontman Kurt Cobain in 1994, with Grohl subsequently founding Foo Fighters.
Not long after Cobain's death, Grohl was offered the chance to become the new drummer for Tom Petty & The Heartbreakers.
Understandably still grieving for his former bandmate and close friend Cobain, Grohl declined the offer. More on this here.