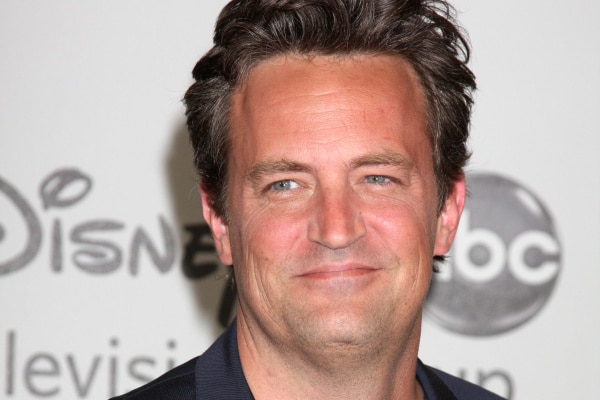 Would you like to listen to the article instead of reading it?
Friends star Mathew Perry could be set to receive a posthumous star on the Hollywood Walk of Fame, according to reports.
Perry came to prominence, starring as the sarcastically funny Chandler Bing in the hit comedy Friends in the late 1990s, early noughties.
Sadly Mathew Perry died on October 28, following a reported drowning in his bathtub at his Los Angeles home. He was 54 years old.
Following his death, a statement was released and signed by Friends co stars, Jennifer Aniston, Courteney Cox, Lisa Kudrow, David Schwimmer, and Matt Le Blanc.
The statement said that the co-stars were "utterly devastated" by Perry's death.
"We are all so utterly devastated by the loss of Matthew", the cast said in this joint statement. Adding, "We were more than just cast mates. We are a family".
They continued, "There is so much to say, but right now we're going to take a moment to grieve and process this unfathomable loss".
"In time we will say more, as and when we are able. For now, our thoughts and our love are with Matty's family, his friends, and everyone who loved him around the world".
"love to honour"
Since then, reports have suggested that the Hollywood Chamber of Commerce, who oversee the Hollywood Walk of Fame, would "love to honour the late actor with a star and a posthumous ceremony".
Perry was reportedly selected for a Walk of Fame star in 2013, however, the award expired in 2018, and the ceremony was never scheduled.
Mathew Perry's funeral took place in Los Angeles earlier this week, with Cox, Kudrow, Aniston, Schwimmer, and Le Blanc all in attendance.
This week also saw Oasis fans remind us of an episode of 'SNL' which was presented by Perry in 1994, which saw his host the band on the show.
More on this here.