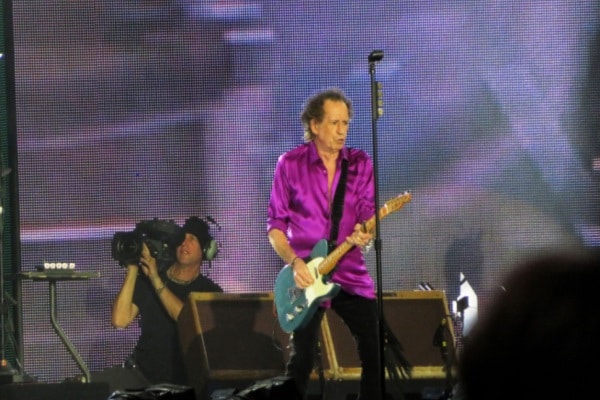 Would you like to listen to the article instead of reading it?
Keith Richards has claimed that pop music has "always been rubbish", and "that's the point of it".
The guitarist made these remarks in a recent interview, where he spoke about his take on the current state of music.
Richards' band Rolling Stones have just launched their latest album 'Hackney Diamonds', which arrives on October 20.
The album includes contributions from Paul McCartney, Elton John, Lady Gaga, and Stevie Wonder among others.
"that's the point of it"
On the current state of music, Keith Richards commented, "I don't want to start complaining about pop music". Adding, "It's always been rubbish. I mean, that's the point of it".
"They make it as cheap and as easy as possible and therefore it always sounds the same; there's very little feel in it".
He continued, "I like to hear music by people playing instruments. That is, I don't like to hear plastic synthesised muzak, as it used to be known, what you hear in ­elevators, which is now the par for the course".
Following this, Richards mentioned rap music.
"I don't really like to hear people yelling at me and telling me it's music, AKA rap. I can get enough of that without leaving my house", Richards stated.
As for his current band, the Rolling Stones have claimed that they have already completed a follow up to their latest 'Hackney Diamonds' album.
"This won't be the last album. We are two-thirds through the next one", the band's frontman Mick Jagger said. More on this from Nova here.