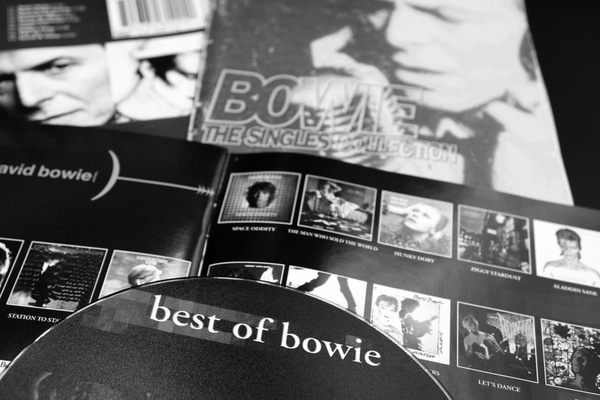 The Estate of the late singer David Bowie are to release a posthumous new album to mark his 75th birthday next January.
David Bowie passed away on 10 January 2016 following a battle with cancer. He was 69 years old. 8 January 2022 will mark the Let's Dance singer's 75th birthday.
It has been reported that several releases are in the works.
On top of the music and videos, it is also understood that Bowie's widow Iman and children Duncan and Alexandria are to release merchandise and other memorabilia to celebrate such a milestone.
Earlier this year, David Bowie's widow Iman described her late husband as her one "true love".
"My daughter once asked me if I would ever marry again and I said "Never", she added. More on this here.
"A big deal"
The Sun newspaper were first to report news of a new album. They said that this collection could also include "collectors' books, artwork, clothing, footwear, ceramics and glassware".
"David's 75th birthday would have been a big deal, and the estate want to mark it", a source said. "There is still a huge appetite for more material, recordings and all things Bowie. It's a perfect time to release some".
The source also added, "Obviously they want to be careful to keep to stuff they feel David would have approved of".
Lost Bowie Album Toy to be released
News of this album release comes just weeks after another Bowie album Toy, was lost for twenty years will also be released next January. Toy had been due to be originally released in 1999, but was put to the shelves following a disagreement between Bowie and his record label Virgin.
This will be released as part of the "David Bowie 5. Brilliant Adventure (1992-2011)".
The Twitter account David Bowie Official also wrote "See linktree in bio (https://linktr.ee/BowieOfficial) for full press release and pre-order links for: DAVID BOWIE 5. BRILLIANT ADVENTURE (1992 – 2001) – BOXSET and TOY (TOY:BOX) – THE LEGENDARY UNRELEASED ALBUM BOXSET".