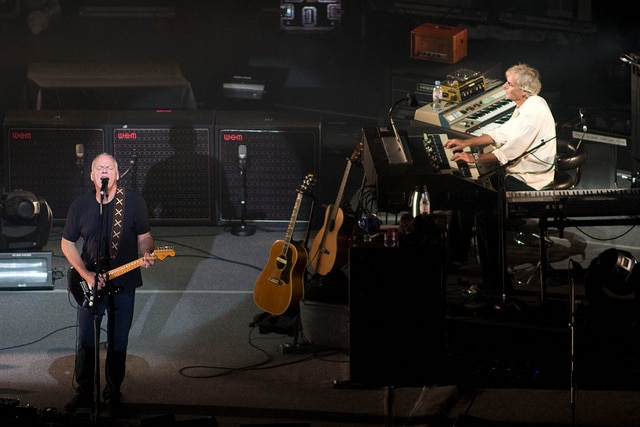 David Gilmour has released a new video for his latest single 'Faces of Stone'. It's off his newest solo album Rattle That Lock which released last month.
Gilmour has said that the song is quite personal to him and it deals with the end of one life and the beginning of another. Elaborating on this he said "Towards the end of my mother's life, when she was suffering from dementia, there was a brief crossover period of about nine months, when she was alive and my daughter was newly born."
He continued as he described a specific moment that he had with his late mother "This song is a musing on that time. Specifically it refers to a walk in the park where my mother was 'seeing' pictures, or 'faces of stone,' hanging in the trees."
It's the third video to be released off the new solo album by David Gilmour as he previously released videos for 'Today and 'The Girl In The Yellow Dress".
The new video for 'Faces of Stone' is a harrowing black and white clip which mixes old film footage and shots of the guitarist performing the song in the studio. You can check out the video for 'Faces of Stone' down below.
Photo Credit: Vincent Giraud