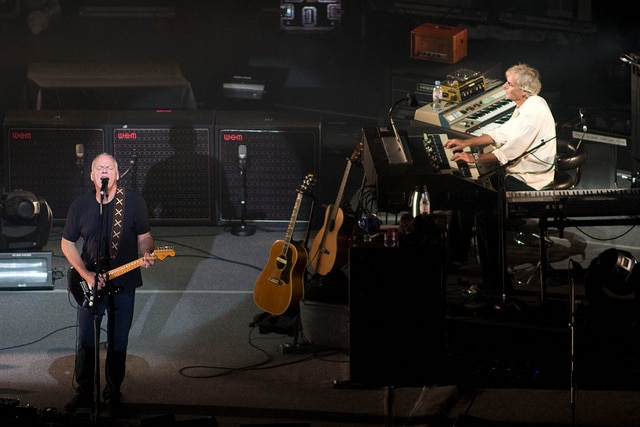 David Gilmour has released a new track entitled 'Today' which is the latest single of his new album Rattle That Lock. The album released earlier this month on September 18th.
A new video for the song has also been released as it shows Gilmour rehearsing for his upcoming world tour, as well as footage from his warm-up gig earlier this month in Brighton on September 5th.
The new single 'Today' is the second to be released from the new album which David Gilmour worked on with Phil Manzanera. Apparently the track came about thanks to the wizardry of the Roxy Music man in the studio.
As David Gilmour said "It was a track that Phil put together from two or three pieces of music of mine that I had sort of ignored" Gilmour continued "He's very good at finding them and saying "that's great you should use it…. how about that piece with this piece, So he mocked up that one as a gift."
Gilmour is currently on tour to promote his new album with an 11 show run in Europe, which includes a 5 show stint at London's Royal Albert Hall.
Photo Credit: Vincent Giraud