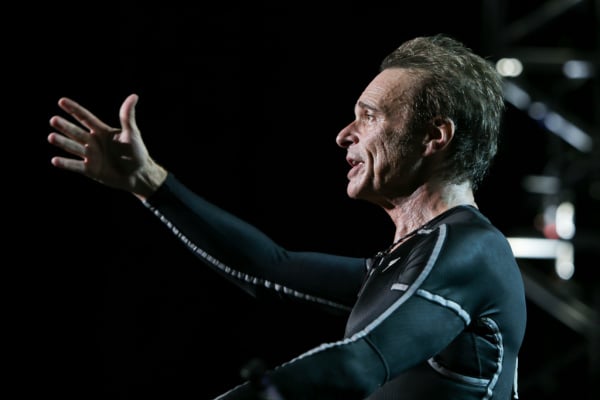 David Lee Roth has released a "studio live" rendition of classic Van Halen track 'Ain't Talking Bout Love'.
This is not the first "studio live" rendition of a Van Halen song that Roth has produced, having released 'Panama' a fortnight earlier.
This latest release also features Francis Valentino on drums, Al Estrada on guitar, and Ryan Wheeler on bass.
Both tracks were cut by David Lee Roth during a recording session at Henson Studio back in May. This session saw the creation of 14 tracks within the space of 2 hours.
On the upcoming cover, an unamed source from David Lee Roth's camp told the Van Halen Help desk that "It's all live and it's Van Halen free", adding "No samples. No Auto Time".

You can check out 'Ain't Talking Bout Love' below.
Back in April, American guitarist Joe Satriani had revealed that talks had been held between himself, David Lee Roth and Alex Van Halen over a possible tour in honour of the late Eddie Van Halen.
"I've been talking with Alex and Dave for about a year about doing something", he said. "A tour, something like that, that was gonna be a true tribute to Eddie and the Van Halen legacy".
He continued, "For me, it was a terrifying prospect of doing something like that, but I realised that it was something that would be a real labor of love for me", he continued. "I was just so honoured to take on the challenge".
More on this report from Nova here.