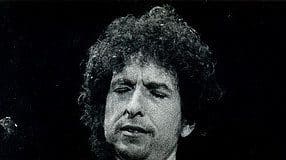 On this day, in 1969, Bob Dylan and Johnny Cash recorded 'Girl from the North Country' together in Nashville at CBS studios.
The song was originally written in 1962 by Dylan and was released on his second studio album The Freewheelin' Bob Dylan in 1963. The re-recorded version with Cash features as the opening track on Dylan's ninth studio album Nashville Skyline and was produced by Bob Johnson. Although Dylan and Cash were close friends and were big fans of one another's work they only recorded together on this occasion. When asked about producing this track "You don't produce Dylan or Cash" Johnson said "They produce themselves".
Dylan is set to release his 38th studio album entitled Triplicate on 31st March, his first triple album featuring thirty new recordings. Triplicate is the follow up to Dylan's 2016 album Fallen Angels. It will be in the form of "a thematically-arranged 10-song sequence". The album will feature reinterpretations of iconic songs made famous by the likes of Tony Bennett, Billie Holiday and Frank Sinatra.
Dylan was awarded the 2016 Nobel Prize for literature; he was the first songwriter to receive this award. The Nobel Academy credited Dylan "for having created new poetic expressions within the great American song tradition". Dylan chose not to attend this ceremony in Stockholm, asking friend Patti Smith to collect the award on behalf of him.
Dylan is set to return to Dublin this summer following the triumphant gig in Cork's Marquee in 2014. The gig will take place on 11th May in Dublin's 3Arena.
Picture Credit: Xavier Badosa