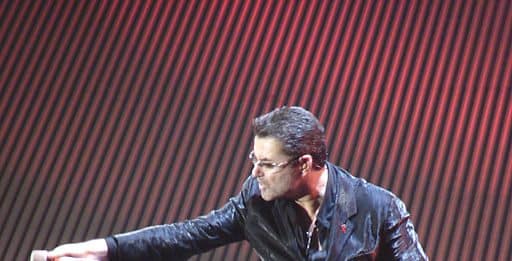 On this day in on in 1998, George Michael was arrested in a Los Angeles public bathroom for a "lewd act" prompting the singer to come out as gay and forging the path for LGBT people in the industry to be more accepted.

George Michael was arrested during a police sweep in Will Rogers Park, which is across the road from the celebrated Beverly Hills Hotel.  He identified himself to police with his birth name Georgios Kyriacos Panayiotou. He posted bail for $500 and was released three hours after his arrest yesterday.
A "crime suppression unit" had been monitoring the park, along with several others, after complaints had been made about acts being carried out in the bathrooms. An undercover officer "went into the rest room area and did observe Michael engaged in a lewd act. He was by himself. The officer observed the act and arrested Michael." According to Beverly Hills officer Ed Kreins who held a press conference following the arrest.
The incident caused a media storm at the time and lead to Michael coming out as gay. Not one to shy away from a controversy Michael embraced it all and poked fun at the incident in a music video for "Outside" his first musical release after the arrest. The music video featured him in a bathroom stall that was decked out like a disco and had two dancers dressed as Police officers featured in the video.
After coming out, Michael's career continued to be a success in the UK but dwindled in the US and he ultimately turned his back on the country. He also went public about his 13 year relationship with US businessmen Kenny Goss. Michael has spoken several times about the darkness that enveloped him in the years when he had not confirmed his sexual orientation in public.
George Michael became known as a strong advocate for gay rights and AID's research. After his death on Christmas day in 2016, countless stories came out about his extraordinary acts of kindness to people.
On this day, 19 years ago marked a new, and ultimately more open,  chapter in George Michael's life and career.
Photo Cred: Yves Lorson