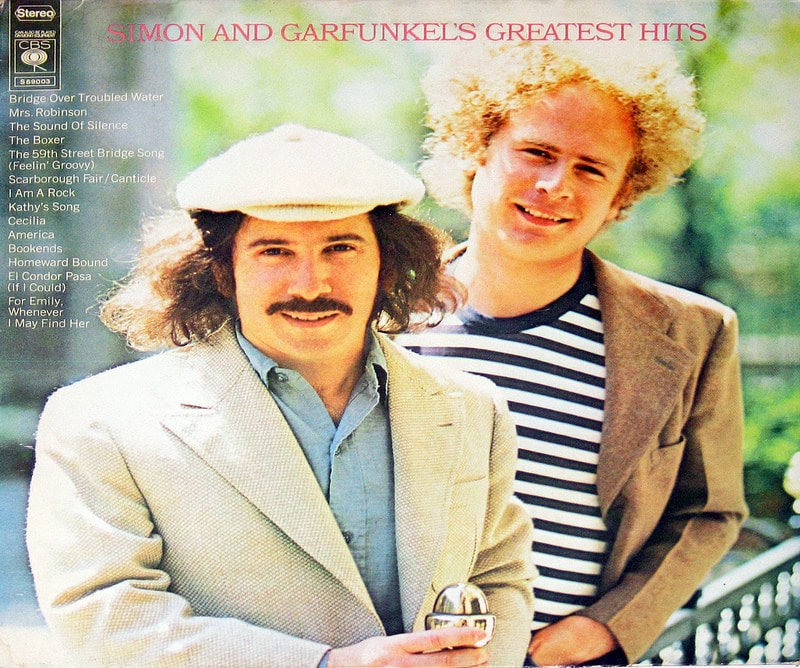 On this day in 1966 American music duo Simon & Garfunkel entered the UK chart for the first time with the wistful 'Homeward Bound', taken from their third studio album, Parsley, Sage, Rosemary and Thyme.
Produced by Bob Johnston, for Columbia Records, it was the duo's second single, the follow-up to their enormously successful breakthrough hit 'The Sound of Silence'. And 'Homeward Bound' was actually recorded during the sessions for their second album Sounds of Silence.
It was penned by a homesick Paul Simon while in England in the mid-sixties. At the time he was dating Kathy Chitty. The pair had met while Kathy was working as a ticket collector at the Railway Hotel where Simon was playing. Following a performance in Liverpool, Simon was at Farnworth railway station, Widnes, England, feeling homesick and miles away from his girlfriend in the states and all that was familiar. As he waited on the early morning milk train to London he sat down with a scrap of paper and wrote 'Homeward Bound' about longing to return home.
Every day's an endless stream
Of cigarettes and magazines.
And each town looks the same to me, the movies and the factories
And every stranger's face I see reminds me that I long to be,
Homeward bound,
I wish I was,
Homeward bound,
Home where my thought's escaping,
Home where my music's playing,
Home where my love lies waiting
Silently for me.
A plaque is displayed in the station to commemorate this, although memorabilia hunters have stolen it many times.
Photo Credit: vinylmeister