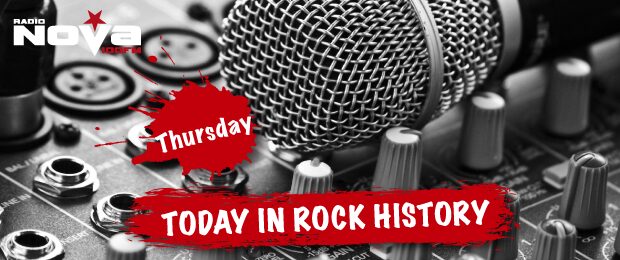 It's important to know your rock history, here at Radio NOVA we bring you ten rock stories from the sixties, seventies, eighties, nineties and the noughties.
On this day in rock history: December 11th.
1964: Soul singer Sam Cooke was shot at the Hacienda Hotel in Los Angeles, he died aged 33.
1968: The Rolling Stones started filming 'Rock & Roll Circus' with John Lennon, Yoko Ono and Eric Clapton.
1971: John Lennon premieres a new song 'John Sinclair' at the Free John Sinclair Rally in Michigan.
1972: James Brown was arrested for trying to incite a riot. The singer threatened to sue and charges were dropped.
1973: Kiss' guitarist Ace Frehley got a bit of a shock during a gig in Florida, when he touched a short-circuited light. After needing only a few minutes to recover, he returned to complete the show.
1980: U2 performed their first concert in America, the Mudd Club in New York City.
1982: The Jam played their final gig ever in Brighton, frontman Paul Weller moved on to play with The Style Council from 1983-1989.
1989: Four of Led Zeppelin's albums were certified as multi-platinum (selling over a million copies). Presence 2m, Led Zeppelin 4m, Physical Graffiti 4m, and In Through The Out Door 5m.

1992: Manic Street Preachers' bassist Nick Wire told repoters "I hope Michael Stipe goes the same way as Freddie Mercury."
1996: Morrissey and Johnny Marr lost a royalties court battle with former bandmates of the Smiths. The pair had to pay out €377,000 to bassist Andy Rourke and drummer Mike Joyce.