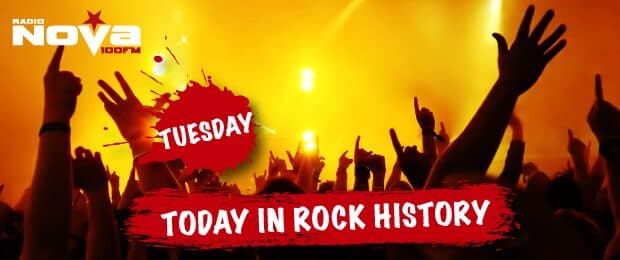 It's important to know your rock history, here at Radio NOVA we bring you ten rock stories from the sixties, seventies, eighties, nineties and the noughties.
On this day in rock history: December 23rd.
1964: The Beach Boys' frontman Brian Wilson had a panic attack on a flight from LA to Dallas. He left the band and was shortly replaced by Glen Campbell.
1972: Ex-Grand Funk Railroad manager, Terry Knight, arrives while the band a playing a gig, with a legal document entitling him to collect $1 million in money and or assets. The cops make the former manager wait till the band are finished playing.
1977: After converting to Islam, singer-songwriter Cat Stevens changes his name to Yusef Islam.
1985: Two drunk teenagers shot themselves after listening to Judas Priest's album Stained Class.
1989: Phil Collins' song 'Another Day In Paradise' went to number one, the track was written to highlight the issue of homelessness.
1996: Motley Crue's bassist Nikki Sixx tied the knot with 'Baywatch' actress Donna Deruico.
1999: George Harrison's stalker Cristin Keleher, broke into the guitarist's Hawaiian home. She cooked a pizza, had a beer, did some laundry and phoned her mom. She was later arrested and charged with burglary.
2000: Simply Red's singer Mick Hucknall was let off with a warning by police after being caught with cocaine and cannabis.
2002: Paul McCartney was given his very own coat of arms. The crest included a bird clutching a guitar, and the motto 'Ecce Cor Meum' which translates as 'Behold My Heart'.
2005: Black Sabbath's bassist Geezer Butler, put up a £5000 reward for any information regarding the kidnapping of a three month old penguin named Togo, taking from the Isle Of Wight's zoo.