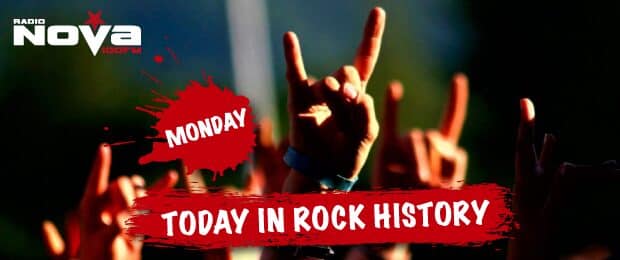 It's important to know your rock history, here at Radio NOVA we bring you ten rock stories from the sixties, seventies, eighties, nineties and the noughties.
On this day in rock history: December 8th.
1961: The Beach Boys released their first single 'Surfin'. It was the beginning of a string of surfin titled songs that included 'Surfin Safari,' 'Surfer Girl' and most well known 'Surfin USA'.
1963: Frank Sinatra's son was kidnapped at a hotel in Lake Tahoe, Sierra Nevada. He was released a few days later, when the singer paid a ransom of $240,000.
1966: The Beatles were recording 'When I'm Sixty-Four' at Abbey Road studios In London. The band also worked on re-working John Lennon's track 'Strawberry Fields Forever.'
1968: Graham Nash departed from the Hollies, and began collaborating with David Crosby and Stephen Stills. They went on to start Crosby Stills and Nash.
1969: The Rolling Stones' singer Mick Jagger told reporters, "I don't really like singing very much, I enjoy playing the guitar more than I enjoy singing and I can't play the guitar either."
1969: Jimi Hendrix was on trial in Canada for drug possession, he admitted to sporadically using drugs but confessed to the jury that he'd 'outgrown' drugs, he was found not guilty.
1977: A riot broke out among 1,000 people in Brisbane, when Blondie failed to show up for a concert. The band cancelled the show because Debbie Harry was sick.
1980: John Lennon was shot outside his Dakota building home in New York City by Mark Chapman.
2003: While at his English country estate, Ozzy Osbourne crashes his ATV, he's rushed to hospital in critical condition. The singer went on to make a full recovery after the accident.
2013: Bob Dylan's famous electric guitar from the infamous 'Judas' gig in 1965, went on sale in New York. It fetched €786,000 at auction.