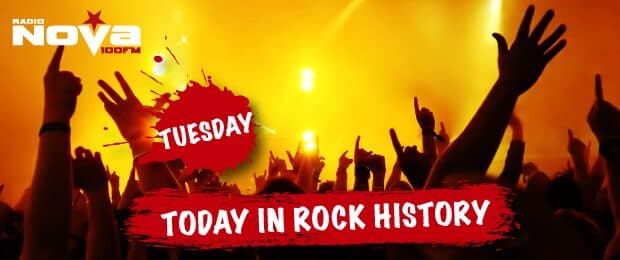 It's important to know your rock history, here at Radio NOVA we bring you ten rock stories from the sixties, seventies, eighties, nineties and the noughties.
On this day in rock history: February 24th.
1963: The Rolling Stones began a series of Sunday concerts at The Station Hotel, for their first show they played to sixty-six people and were payed approximately €32.
1965: The Beatles began filming their second film 'Help!' in London.
1969: At London's Royal Albert Hall, the Jimi Hendrix Experience performed for the very last time.
1975: Led Zeppelin released their sixth studio album Physical Graffiti. The Lp featured some leftover songs from Led Zeppelin III & IV and Houses Of The Holy.
1976: The first 'Platinum' album was announced by the Recording Industry Association of America, The Eagles' Greatest Hits sold over one million copies.
1979: Bob Geldof was the first guest on a new television show titled '7 to 1′, it featured 7 teens asking the Boomtown Rats' singer questions.
1982: At the first ever Brit Awards, The Police won 'Best British Group,' Adam and The Ants took 'Best Album' and John Lennon was given the 'Outstanding Contribution' to music award.
1982: At the Grammy Awards, John Lennon & Yoko Ono's LP Double Fantasy won 'Album Of The Year'.
1992: The grunge-rock couple Kurt Cobain and Courtney Love got married in Hawaii.
2000: Carlos Santana had a very successful night at the 42nd annual Grammy Awards, capturing a total of eight awards including song of the year, record of the year and album of the year.