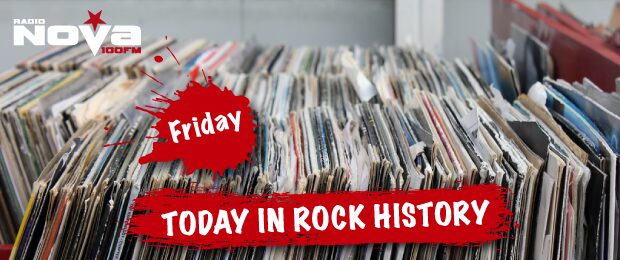 It's important to know your rock history, here at Radio NOVA we bring you ten rock stories from the sixties, seventies, eighties, nineties and the noughties.
On this day in rock history: January 16th.
1969: An all-star list of bands performed at the Fillmore West in San Francisco, including Creedence Clearwater Revival, Albert Collins and Fleetwood Mac.
1970: Police confiscated eight John Lennon lithographs from a gallery in London under the 'Obscene Publications Act'.
1973: Due to a college newspaper strike a Bruce Springsteen gig was unadvertised, he played to an audience of just 25 people at a university in Philadelphia.
1978: During a stay at a San Francisco hotel, notorious Sex Pistol's member Syd Vicious, smashed and fell through a glass door and suffered a drug overdose.
1980: The Beatles' Paul McCartney arrived in Tokyo with a small amount of marijuana in his bag, he spent nine days in jail for drug possession.
1987: Musician & television presenter Jools Holland was suspended after he used the phrase "groovy f**kers" during a live trailer.
1988: George Harrison topped the singles chart with 'Got My Mind Set On You' a cover of the 1962 James Ray song.
1988: Tina Turner entered the record books for performing in front of the largest audience for a single artist, she played for 182,000 people in Rio De Janeiro.
1992: Eric Clapton performed an acoustic set for MTV Unplugged, playing the songs 'Tears In Heaven' and 'Layla'. The album won six Grammy Awards, including 'Record of the Year'.
1996: While Jimmy Buffett and Bono were flying over Jamaica, police started shooting at the plane, mistaking it as a drug trafficker's plane. Nobody was injured and Buffett wrote the song 'Jamaica Mistacica' in honour of the close call.