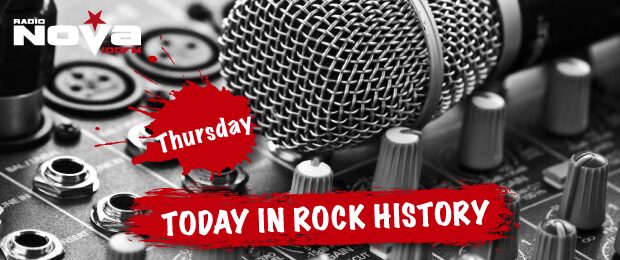 It's important to know your rock history, here at Radio NOVA we bring you ten rock stories from the sixties, seventies, eighties, nineties and the noughties.
On this day in rock history: January 22nd.
1960: With only an acoustic guitar and tape recorder, Buddy Holly recorded what would become his final body of work. Some of the songs recorded during this session include "Peggy Sue Got Married", "Crying, Waiting, Hoping" and "That's What They Say", all of which were later overdubbed and released by Coral Records.
1965: Former Guns N' Roses drummer Steven Adler was born.
1967: The Monkees performed live for the very first time at The Cow Palace in San Francisco to a sell-out crowd.
1972: Don McLean's album American Pie started a seven week run at Number 1 on the US album chart.
1977: Wings shot to Number 1 on the US album chart with Wings Over America. This would be Paul McCartney's sixth US Number 1 hit of his career after The Beatles.
1983: The new 24-hour music video network MTV (Music Television) started broadcasting to the West Coast of America after being picked up by Group W Cable in Los Angeles.
1992: Billy Idol was fined $2,700 after pleading guilty to assault and battery charges outside a Hollywood restaurant.
1994: Bryan Adams, Rod Stewart and Sting started a three week run at Number 1 on the US singles chart with 'All For Love'. The colloabaritive hit was written for 'The Three Muskesteers' film soudtrack and climbed to Number 2 on the UK charts.
2003: Former Jethro Tull keyboardist David Palmer, changed his name to Dee Palmer, after a successful sex change operation.
2006: Arctic Monkeys scored their second UK Number 1 single with "When The Sun Goes Down". The song taken from their debut album, 'Whatever People Say I Am, That's What I'm Not' contains the line, "and he told Roxanne to put on her red light," which is a reference to The Police song, "Roxanne".
*Written by Liam Kearney*