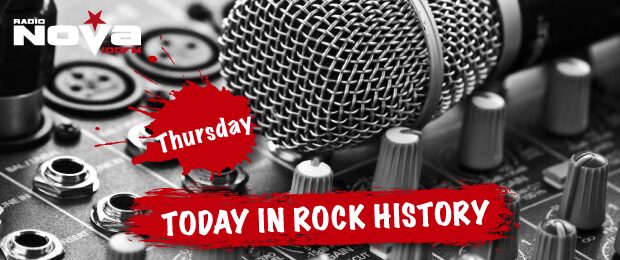 It's important to know your rock history, here at Radio NOVA we bring you ten rock stories from the sixties, seventies, eighties, nineties and the noughties.
On this day in rock history: January 29th.
1961: Bob Dylan met his idol and biggest musical inspiration Woody Guthrie. He gave Dylan a card with four words written on it: "I ain't dead yet".
1964: The Beatles re-recorded the vocals for the songs 'She Loves You', 'I Want to Hold Your Hand' and 'Can't Buy Me Love' at a studio in Paris.
1968: The Doors' frontman Jim Morrison is arrested in Las Vegas for fighting with security guards at The Pussy Cat A Go Go club.
1969: Fleetwood Mac went to number one on the singles chart with the instrumental track 'Albatross'. The instrumental song was the inspiration for the Beatles' 1969 tune 'Sun King'.
1979: A 16-year-old named Brenda Spencer shot and killed two people and wounded nine others when she fired a gun at students going into San Diego's Grover Cleveland Elementary School. The incident inspired the Boomtown Rats song 'I Don't Like Mondays'.
1992: The American blues guitarist-singer Willie Dixon died from heart complications.
1994: While driving on a Los Angeles freeway, the Supremes' Mary Wilson crashed her jeep. Her teenage son was killed in the road accident.
2001: A data company named SoundScan collected the album sales figures of dead musicians, to calculate which artist had sold the most records after their death. In the Top 5 were Eva Cassidy, Bob Marley, 2Pac, Jimi Hendrix and The Doors.
2006: The Sheffield four-piece Arctic Monkeys went to number one with their debut album Whatever People Say I Am That's What I'm Not.
2009: Musician John Martyn passed away at the age of 60 in Ireland. The singer-songwriter was regarded as a huge influence on Eric Clapton, Portishead and U2.