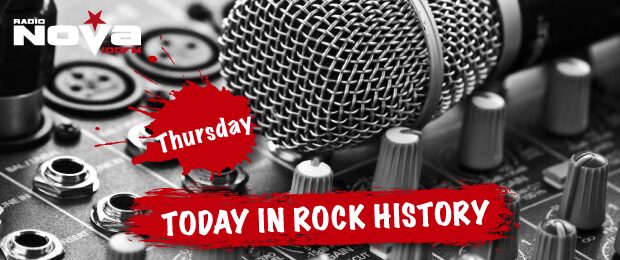 It's important to know your rock history, here at Radio NOVA we bring you ten rock stories from the sixties, seventies, eighties, nineties and the noughties.
On this day in rock history: January 8th.
1963: The Beatles mimed the song 'Please Please Me' on Scottish television show 'Round Up'.
1966: The Fab Four release their sixth studio album titled Rubber Soul. The LP was recorded in just over four weeks so it would be ready for Christmas time.
1969: The Rolling Stones' singer Mick Jagger and guitarist Keith Richards were kicked out of a 5 star hotel in Peru, for wearing 'op art' trousers and no shirts.
1977: Queen put out their fifth studio album titled A Day At The Races. It was the first record that they produced themselves in full.
1979: Canadian rockers Rush were given the title 'Ambassadors Of Music' by the country's government.
1979: Singer Cher files for divorce from the Allman Brothers' guitarist Gregg Allman.
1985: The first ever Elvis Presley commemorative stamp is released in honour of the King's 50th birthday.
1991: Def Leppard's guitarist Steve Clark was found dead at his home. The autopsy results showed that he died from an overdose of codeine, morphine and his blood alcohol level was three times over the legal limit.
2001: A woman was arrested for stalking the Guns N' Roses singer Axl Rose. The woman who was loitering outside his house, said she could communicate with the singer telepathically.
2004: The estate of George Harrison sued the guitarist's doctor for $10 million. The estate claimed that Dr. Gilbert Lederman of Staten Island University Hospital, forced the Beatle to sign several autographs and his son's guitar.