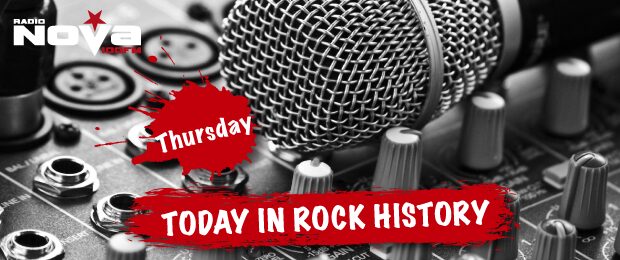 It's important to know your rock history, here at Radio NOVA we bring you ten rock stories from the sixties, seventies, eighties, nineties and the noughties.
On this day in rock history: November 13th.
1964: The Rolling Stones' Little Red Rooster is released, written by Willie Dixon (as The Red Rooster), and previously recorded by Howlin' Wolf and Sam Cooke. The single went to number 1 in the UK and remains the only time a blues song has ever topped the UK pop chart.
1965: The Castiles, which featured a young singer called Bruce Springsteen appeared at The Fire House, Hazlet, New Jersey. The night was billed as a Teenage Go, Go Dance.
1968: The Beatles' Yellow Submarine film premieres in New York.
1969: Crosby Stills Nash & Young played the first of four nights at Winterland Ballroom, San Francisco, California.
1969: John Lennon purchases the island Dorinch off the Co. Mayo coast and invites any hippie who wishes to live there.
1973: Jerry Lee Lewis Jr was killed in a car accident near Hernando, Mississippi. Lewis had been working as the drummer in his father's band.
1976: Led Zeppelin scored their seventh UK number with the film soundtrack double album The Song Remains The Same. The tracks were recorded at Madison Square Garden, New York City in 1973.
1976: Rod Stewart started an 8 week run at number 1 on the US singles chart with 'Tonight's The Night'. It was Rod's second US number 1.
1999: It was announced that Cliff Richard had signed up with Internet company Remotemusic.com, making him the first major artist to sign a deal with an online company.
2000: The Beatles sanction their first official website.