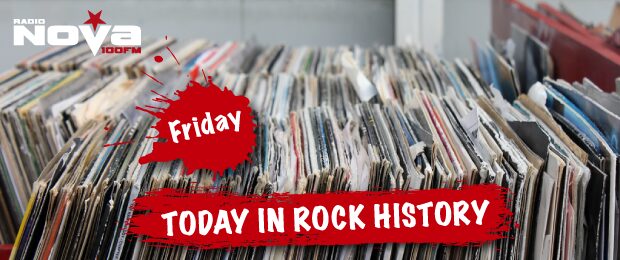 It's important to know your rock history, here at Radio NOVA we bring you ten rock stories from the sixties, seventies, eighties, nineties and the noughties.
On this day in rock history: November 21st.
1960: The Beatles played at the Kaiserkeller Club in Hamburg without George Harrison. Harrison was deported for being a  minor (17) and therefore he wasn't legally allowed to remain in a nightclub after midnight.
1970: Two months after Jimi Hendrix passed away, his song 'Voodoo Child (Slight Return)' from the Electric Ladyland album, went to number 1 in the UK, it was his only number 1 single.
1974: Wilson Pickett is arrested in New York for illegal possession of a firearm after pulling a gun on someone during an argument.
1981: Queen and David Bowie went to number 1 with  their collaboration track 'Under Pressure'. The pair recorded the song while they were working in a Germay.
1983: Michael Jackson premieres his 14-minute music video 'Thriller' in Los Angeles.
1988: Led Zeppelin's guitarist Jimmy Page kicked off a solo tour in Birmingham, appearing with John Miles and the son of Zeppelin drummer John Bonham, Jason Bonham.
1991: Aerosmith guest stars on The Simpsons episode 'Flaming Moe'.
1995: Legendary manager of Led Zeppelin Peter Grant died from a heart attack aged 60. He was famously known as one of the most ruthless music managers in rock history, fighting with bootleggers that sold counterfeit records and merchandise.
2003: Record producer Phil Spector appeared before a California court and was formally charged with the murder of actress Lana Clarkson.
2009: Pete Doherty was arrested on suspicion of possessing a controlled substance, moments after escaping a prison sentence at a court-hearing.