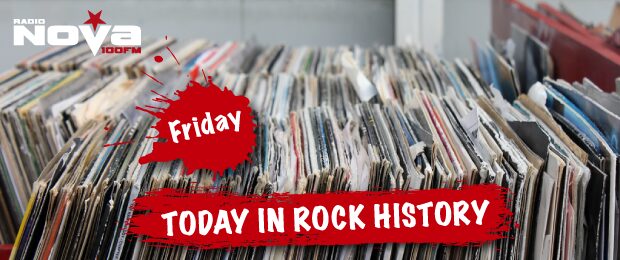 It's important to know your rock history, here at Radio NOVA we bring you ten rock stories from the sixties, seventies, eighties, nineties and the noughties.
On this day in rock history: November 28th.
1964: Willie Nelson makes his debut at the 'Grand Ole Opry', the world's longest running live radio program.
1968: John Lennon and Yoko Ono appear at the Marylebone Magistrates' Court, London, to answer charges of cannabis resin possession. John pleads guilty and is fined 150 pounds and 20 guineas.
1970: Bob Dylan's 11th studio album New Morning entered the UK charts at number one, his sixth number one LP.
1974: John Lennon appears onstage with Elton John at Madison Square Garden, honoring a promise he made that he'd appear if their duet, 'Whatever Gets You Thru The Night,' hit number one. Lennon also performed 'I Saw Her Standing There' and 'Lucy In The Sky With Diamonds.'
1979: Ringo Starr's home in Los Angeles home burns down
1991: Nirvana recorded a performance for Top Of The Pops. When asked to lip-sync 'Smells Like Teen Spirit' to a pre-recorded tape Kurt Cobain protested by singing an octave lower (he later confirmed he was imitating Morrisey from The Smiths). He also changed some of the lyrics, exchanging the opening line "load up on guns, bring your friends," for "load up on drugs, kill your friends."
1993: Steppenwolf drummer Jerry Edmonton was killed in a car crash not far from his Santa Barbara home, he was 47.
1999, Rage Against The Machine were at number one on the US album chart with The Battle Of Los Angeles, the band's second number one.
2000: David Bowie was crowned the musician's musician. Bowie beat the Beatles and Radiohead in a survey by the NME that asked hundreds of rock and pop stars to name their biggest musical influence.
2001: Aretha Franklin sues a tabloid newspaper for $50 million after it claimed the singer had a drinking problem.