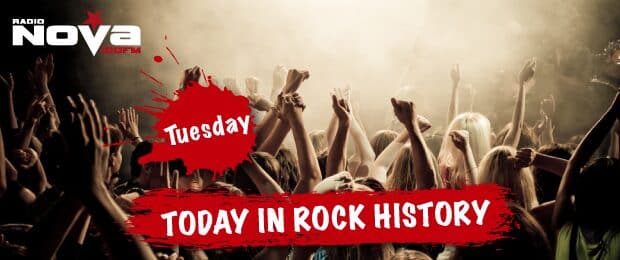 It's important to know your rock history, here at Radio NOVA we bring you ten rock stories from the sixties, seventies, eighties, nineties and the noughties.
On this day in rock history: October 14th.
1966: Pink Floyd performed their first ever "underground" set when they appeared at All Saints Hall, Notting Hill, London.
1966: Grace Slick makes her first stage appearance with the band Jefferson Airplane at their Fillmore West gig in San Francisco.
1967: The second series of The Monkees TV show started on BBC television. Initially the programmes were to be shown in colour but those plans were scrapped, so it was aired in black & white.
1968: The Jackson Five make their national TV debut on 'ABC TV's Hollywood Palace.
1969: Police in New Jersey issued a warrant for the arrest of Frank Sinatra in relation to his connections with the Mafia.
1971: A music publishing firm, filed a half-million dollar lawsuit against Creedance Clearwater Revival's John Fogerty, claiming that Fogerty's song 'Travelin' Band' "contained substantial material copied from Little Richard's Good Golly, Miss Molly". The suit was eventually dropped.
1972: Joe Cocker and six members of his touring band are arrested after a concert in Adelaide, Australia, when police allegedly discover marijuana and heroin in their hotel rooms. The group are not charged but instead given four hours to leave the country.
2000: The Beatles' official autobiography Anthology hits number 1 on the New York Times nonfiction bestseller list.
2002: The Libertines released their debut album, the record entered the UK charts at Number 35 and went on to top end of year critics polls in several music magazines
2004: Eric Clapton was suspended from driving in France after being caught speeding at 134mph in his Porsche 911 Turbo near Merceuil. He was given a €750 fine and his UK licence was confiscated. After paying his fine Clapton posed for photographs with French police and then left the scene in his Porsche.