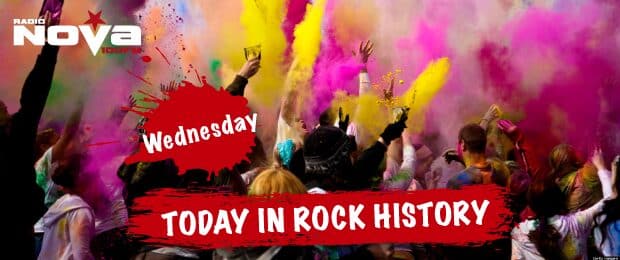 It's important to know your rock history, here at Radio NOVA we bring you ten rock stories from the sixties, seventies, eighties, nineties and the noughties.
On this day in rock history: October 1st.
1964: The Beatles' debut film, 'A Hard Day's Night' becomes the first movie to debut behind the "Iron Curtain" of Communist countries when it is shown in Prague.
1966: Jimi Hendrix appeared live for the first time in the UK when he jammed with Cream at their gig at London Polytechnic.
1967: Thieves broke into Mick Jagger's London flat and stole jewellery and furs belonging to his then girlfriend Marianne Faithfull.
1970: Jimi Hendrix was buried at The Greenwood Cemetery at the Dunlop Baptist Church Seattle.
1977: Elton John became the first musician to be honoured in New York City's Madison Square Hall Of Fame.
1980: Paul Simon's semi-autobiographical film 'One Trick Pony' is released in America, critical and audience reaction is tepid.
1988: Bon Jovi scored their first UK No.1 album with New Jersey, their fourth release.
2005: Pete Doherty was arrested during a police drugs operation in Shrewsbury where his band Babyshambles had been playing and held overnight.
2007: Radiohead's official website crashed after the band announced that their new album In Rainbows would only be available to order via www.radiohead.com.