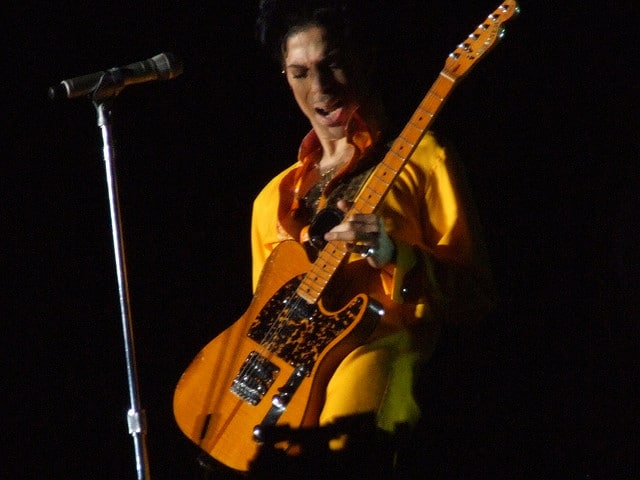 Let's be honest, not many of us could make it to the Prince album launch in Minneapolis last night.
Luckily Prince is a generous guy, he is releasing not one but two new records, and he filmed the whole album launch last night for your viewing pleasure.
Prince and his all female band 3RDEYEGIRL appear live on the Live Nation Channel on Yahoo for an exclusive album release party of Plectrumelectrum and Art Official Age. The band includes, Ida Nielsen on bass, Hannah Ford on drums and Donna Grantis on guitar.
Now i'm pretty sure most of Prince's Irish followers were in bed at 3.30am when the stream started, fortunately the legendary singer has taken his fans across the Atlantic into consideration and the stream is available to watch for another 24 hours.
Fans will get a behind the scenes look at Prince's legendary Paisley Park recording studio complex, where he has recorded many of his most recognised songs.
You will hear Prince speaking about tracks on the albums, interviews with 3RDEYEGIRL and of course no album launch would be complete without an intimate and electric performance from the main man himself, Prince.
Plectrumelectrum and Art Official Age are a blend of soul, funk and rock influences. Art Official Age is Prince's first solo LP in four years, it is the singer's 33rd album.
Fans can watch the free live stream here. Be quick it is only available for a limited time.