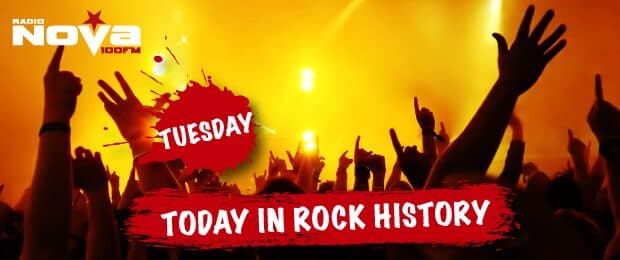 It's important to know your rock history, here at Radio NOVA we bring you ten rock stories from the sixties, seventies, eighties, nineties and the noughties.
On this day in rock history: October 21st.
1965: The Beatles re-record the song 'Norwegian Wood (This Bird Has Flown)', finishing the track in three takes. They also begin working on another new John Lennon song 'Nowhere Man.'
1972: Chuck Berry went to number 1 on the US singles chart with the single 'My Ding-A-Ling', his first and only US and UK number 1, 17 years after his first chart hit.
1972: Curtis Mayfield started a four-week run at number 1 on the US album chart with soundtrack to 'Superfly'.
1975: Los Angeles declares this "Elton John Week" and awards the musician his own star on the Hollywood Walk of Fame.
1976: Keith Moon plays what is to be his final show with the Who, a concert at the Maple Leaf Gardens, Toronto, Canada.
1992: Elton John sues the American television show 'Hard Copy' for alleging that the singer moved to Atlanta to be near an AIDS treatment facility.
1994: Neil Diamond announces his divorce from his second wife, Marcia Murphey, whom he has been with since 1969.
1995: Green Day singer Billie Joe was arrested and fined €110 after mooning an audience during a gig in Milwaukee.
2006: American musician Sandy West died. She was a founding member, with Joan Jett, of the all girl group The Runaways. She was hailed by fans and critics alike as one of the most groundbreaking drummers in rock and roll history.
2006: Legendary DJ John Peel left over €2.2 million and over 25,000 vinyl records in his will. Peel died suddenly at the age of 65 from a heart attack in 2004.