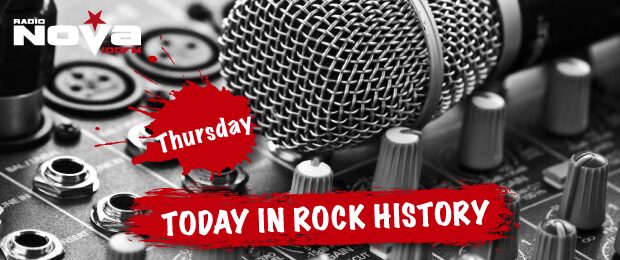 It's important to know your rock history, here at Radio NOVA we bring you ten rock stories from the sixties, seventies, eighties, nineties and the noughties.
On this day in rock history: October 23rd.
1962: An extremely talented 12 year old named Little Stevie Wonder recorded his first single for Motown Records, 'Thank You For Loving Me All The Way'.
1963: Bob Dylan recorded the iconic 'The Times They Are A-Changin' at Columbia Recording Studios in New York City.
1966: The Yardbirds played their first concert with Jimmy Page on lead guitar at San Francisco's Fillmore West.
1966: The Jimi Hendrix Experience recorded their first single 'Hey Joe', at De Lane Lea studios in London. The earliest known recording of the track is the late-1965 single by the Los Angeles garage band The Leaves, the band then re-recorded the track, releasing it in 1966 as a follow-up single which became a hit.
1969: Columbia Records announces its intention to prosecute the purveyors of Great White Way, an unauthorized collection of unreleased Bob Dylan demos that is often considered the first "bootleg" record.
1976: Led Zeppelin make their US television debut on Don Kirshner's Rock Concert, they performed 'Black Dog' and 'Dazed And Confused'.
1989: Nirvana played their first ever European show when they appeared at Newcastle's Riverside Club. It was the first night of a 36 date European tour for the group who were sharing the bill with Tad.
1995, Def Leppard entered the Guinness book Of World Records, by playing three gigs in three continents in 24 hours. They performed in Tangier, London and Vancouver.
2005: Arctic Monkeys scored their first UK No.1 single with 'I Bet You Look Good On The Dancefloor', the Sheffield band's debut single.
2007: The first trial of legendary producer Phil Spector began. He was accused of murdering actress Lana Clarkson in 2003. The court case ends in a mistrial, with ten jurors voting him guilty and two not guilty.