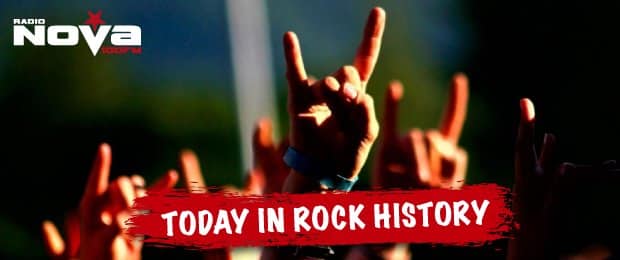 It's important to know your rock history, here at Radio NOVA we bring you ten rock stories from the sixites, seventies, eighties, nineties and the noughties.
On this day in rock history: September 22nd.
1962: The Springfields (Dusty Springfield her brother Tom and their friend, Tim Field) become the first British rock act to crack the US Top 20 with the song 'Silver Threads and Golden Needles.'
1962: Bob Dylan makes his Carnegie Hall debut as part of an all-star folk show.
1972: David Bowie shocks and confuses an American crowd, when he uses the stage of the Music Hall to debut his Ziggy Stardust tour in America.
1979: Former member of the James Gang and current Eagles member Joe Walsh announces he will run for President of the US.
1980: After label head David Geffen promises to put out anything he records without having to hear it first, John Lennon signs with Geffen Records.
1990: Nirvana played their biggest gig to date when they appeared at the Motor Sports International Garage in Seattle. Drummer Dave Grohl who would audition for the band in a few days time was in the audience of 15,000 people.
1991: Bryan Adams made chart history when '(Everything I Do), I Do It For You', had its twelfth consecutive week as the UK No.1 single.
1992: Def Leppard were forced to cancel two US shows after their sound-equipment truck was found abandoned, after one of the bands driver's had attempted to rob a store. The driver was later charged of possessing drugs and criminal damage.
2004: Yusuf Islam, formerly Cat Stevens, was escorted from a diverted transatlantic flight and refused entry into America by FBI agents. His name showed up on a US watch list after United Airlines Flight 919 had taken off from London. The flight landed in Maine where Islam, who was traveling with his 21-year-old daughter, was detained and questioned.
2005: Jimmy Page was made an honorary citizen of Brazilian city Rio de Janeiro for his work helping its street children.