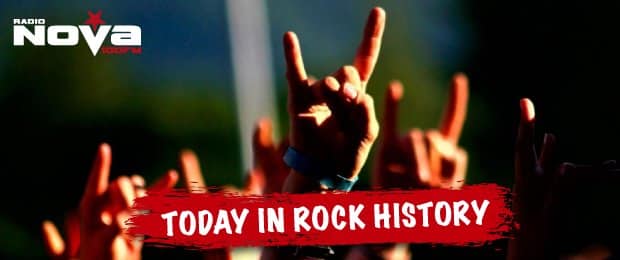 It's important to know your rock history, here at Radio NOVA we bring you ten rock stories from the sixties, seventies, eighties, nineties and the noughties.
On this day in rock history: September 23rd.
1968: The Beatles recorded a new John Lennon song 'Happiness Is A Warm Gun In Your Hand', (working title of 'Happiness Is A Warm Gun'). The title came from the cover of a gun magazine that producer George Martin showed Lennon. Jim Morrison from The Doors came to visit The Beatles in the studio and watched them recording.
1970: After a Rolling Stones concert in Paris, Mick Jagger is introduced to heiress Bianca Pérez Morena De Macías for the first time, beginning a courtship that will end in their first marriage the next year. But like so many rock star marriages, it ended in a bitter divorce in 1978.
1974: Robbie McIntosh founder member of the Average White Band died of a heroin overdose at a Hollywood party, after he inhaled a white powder thought to be cocaine but was actually pure heroin.
1978: 10cc had their third and final UK No1 single on this in 78 with Dreadlock Holiday. The lyrics, about a white man lost in Jamaica, were based on a true event that happened to Moody Blues vocalist Justin Hayward and 10cc's Eric Stewart.
1980: David Bowie makes a splash on Broadway when he takes over the title role in The Elephant Man from Philip Anglim.
1980: Bob Marley collapsed on stage during a concert at the Stanley Theater in Pittsburgh, Pennsylvania. Marley had collapsed in New York's Central Park while jogging, two days before and was told to immediately cancel the US leg, but flew to Pittsburgh to perform one final performance. This was the last time Marley ever appeared on stage performing, Marley died of cancer on in May 1981.
1998: Elvis Presley, once rejected for the Grand Old Opry, is inducted into Nashville's Country Music Hall of Fame.
2000: As part of their UK 'Under A Big Top Tour', Radiohead played the first of three sold nights at London's Tower Hamlets, Victoria Park.
2004: Slipknot's Corey Taylor issued a statement denying he was dead. Rumours started after a shock jock in Des Moines broadcast the announcement that the singer had died of a drug overdose, which then became a fatal car crash.
And finally, happy birthday to Bruce Springsteen who turns 64 today, 'The Boss' has sold more than 65 million albums in the United States and more than 120 million worldwide.