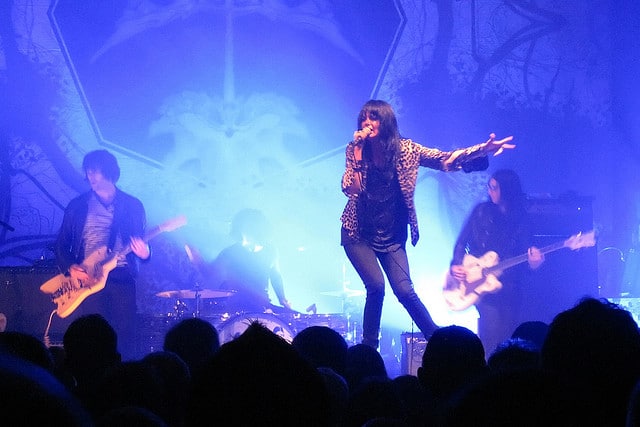 The Dead Weather have recently revealed they will be making their first television appearance in five years later this month. The supergroup will be performing on Stephen Colbert's Late show. 
It was also recently announced that New York rockers Tv on the Radio would also be performing on the late night show. The Dead Weather's new album Dodge & Burn will release this month on September 25th.
Speaking previously about their return, frontwomen Alison Mosshart said "It feels so good to put music out into the world, it's the best feeling ever. I'm really happy that we have things for people to hear, something new."
"It's really easy and pleasant and enjoyable to be in the studio with these guys and jam and write songs, it happens so naturally, it's a joy." said Mosshart when speaking about the recording process for the new album.
After releasing a series of different singles of the years, The Dead Weather announced that these tracks will all appear on the new album. The 8 track LP will include the previously released singles  'Buzzkill(er)', 'It's Just Too Bad', 'Open Up (That's Enough)' and 'Rough Detective' which have been remixed and remastered for the new release.
Photo Credit: Rob Harris