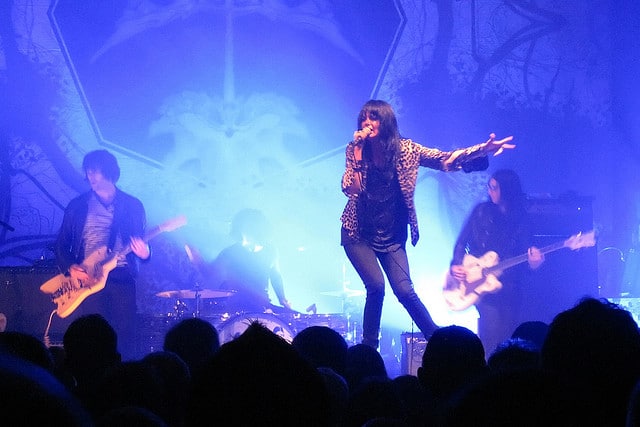 The Dead Weather have recently released a new live performance video for their new track "I Feel Love (Every Million Miles)". The video shows the band performing at Jack White's Third Man Records Studio.
It is the lead single off The Dead Weather's new album Dodge & Burn which comes out this month on September 25th. It is the first album from the band since they released Sea of Cowards back in 2010.
Frontwomen Alison Mosshart spoke of the excitement of being back together again "It feels so good to put music out into the world, it's the best feeling ever. I'm really happy that we have things for people to hear, something new."
Also speaking of the recording process she said "It's really easy and pleasant and enjoyable to be in the studio with these guys and jam and write songs, it happens so naturally, it's a joy." The album has a total of 8 songs and features four singles that were all previously released by the band.
You can check out the live performance video of The Dead Weather down below.
Photo Credit: Rob Harris