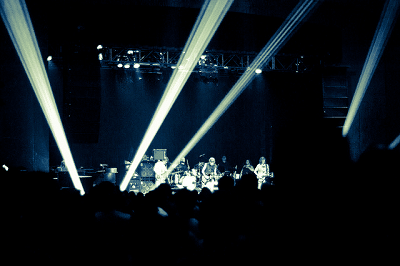 Grateful Dead are to unleash a new monster box-set Spring 1990 (The Other One) is a bumper 23-disc boxed set that covers eight complete live shows, all previously unreleased.
This mammoth release will also include a 144-page book, containing essays by Grateful Dead archivist Nick Meriwether, lead guitarist and songwriter with the band Jerry Garcia and Dead biographer Blair Jackson. The pack also includes replica ticket stubs and backpasses.
According to Deadheads, Spring 1990 was the last tremendous Grateful Dead tour. The 1990 tour is described on their website:
"In spite of outside difficulties and downsides, nothing could deter the Grateful Dead from crafting lightness from darkness. It was the music that would propel their legacy further, young fans joining the ranks with veteran Dead Heads, Jerry wondering "where do they keep coming from?" — a sentiment that still rings true today, a sentiment that offers up another opportunity for an exceptional release from a tour that serves as transcendental chapter in the Grateful Dead masterpiece."
Spring 1990 (The Other One) has eight complete live shows from the 1990 tour, covers of Bob Dyaln's 'When I Paint My Masterpiece'and the band's last performance of the Beatles's 'Revolution'. As well as songs from the Grateful Dead's last ever studio album Bulit To Last.
What also made the Spring tour special was, the appearance of Grammy award winning saxophonist Branford Marsalis. The saxophonist jammed with the Grateful Dead on stage, the highlight being, the 14-minute take of 'Estimated Prophet', a track from the album Terrapin Station. You can listen to the song on the Rolling Stones' website.
The mega 23-disc collection is available on http://www.dead.net/