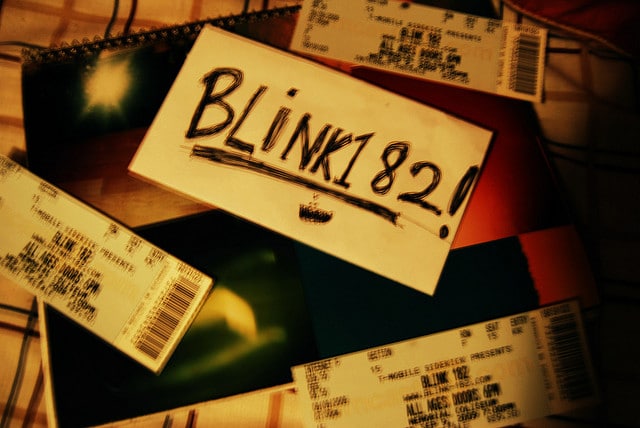 Blink-182 have a new album in the pipeline, if you've been longing for new material from the San Diego rockers the wait is almost over.
Frontman Tom Delonge announced the news from his Instagram account, with the caption: "Rehearsals start today… And yes there will be a new album #SorryForTheWait #Blink."
As is typical from the Blink boys, the news wasn't delivered through a boring press release, instead Delonge posted the following photo on Instagram:
It shows the three band members rocking some dubious teenage hairstyles (we've all been there). The Blink-182 singer also divulged that the punk rockers are rehearsing for their upcoming live concerts. They will be playing at the Reading and Leeds festivals at the end of August with Arctic Monkeys, Paramore and Queens Of The Stone Age.
The last album from Blink-182 was Neighborhoods in 2011. Although after they left their label Interscope in 2011, the band self-financed and released the Dogs Eating Dogs EP in December 2012.
The lads toured for most of 2013, rocking Australia's Soundwave festival. Drummer Travis Barker did not travel to Australia due to his fear of flying. Barker had a near death experience in a 2008 plane crash. He was replaced by drummer Brooks Wackerman (Bad Religion).