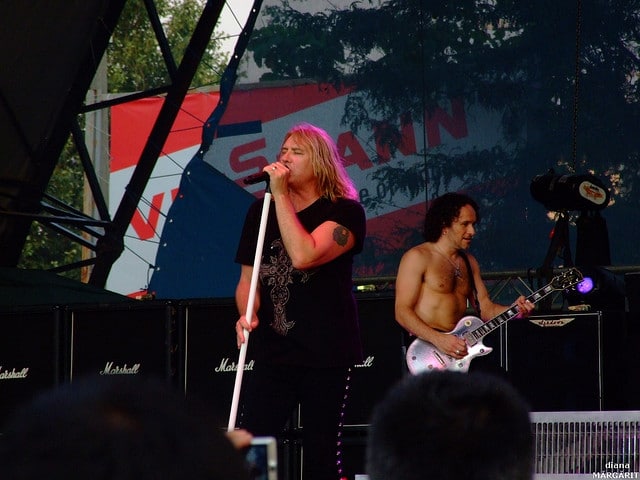 Def Leppard have released a video for the latest single off their new album 'Let's Go'. The single is off the album Def Leppard which released on October 30th.
The science fiction-influenced video, directed by Frank Gryner, features footage of the band intercut with shots of spaceships, robots and other futuristic imagery.
Speaking about their new track in an interview with Rolling Stone, Def Leppard frontman Joe Elliot said "It has that swaggering, mid-tempo rhythm, like 'Pour Some Sugar on Me' and 'Rock of Ages'."
Elliot also spoke about the new album saying "The idea was, we wanted something familiar," adding that "I mean, when AC/DC comes back after years away, you're not going to get 'Bohemian Rhapsody' from 'em, you know?"
"And really you don't want it, either. You want 'Back in Black,' or something like it. For us, this is what we do. And it's something we enjoy doing." concluded Elliot.
Def Leppard will be going on a world tour this year to support the new album. It includes an Irish date with the band playing the 3arena in Dublin on the 6th of December.
Check out the new video from Def Leppard for their latest single 'Let's Go' down below.
Photo Credit: diana Margarit