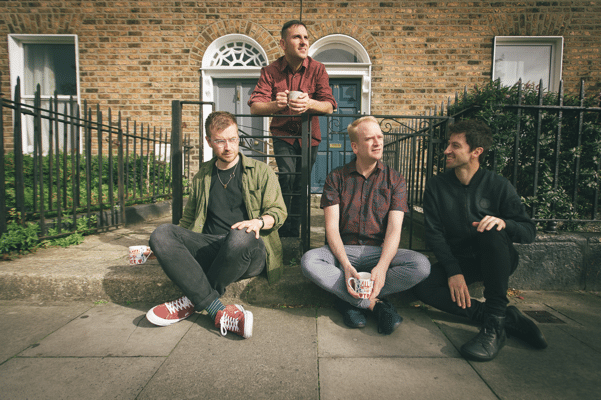 Happy Monday people! The Delorentos have only gone and announced a headline show in the Olympia Theatre and we couldn't be happier.
They recently sold out two nights in Whelan's which has led to the announcement and the gig will be taking place on Saturday, November 10th.
Delorentos' determined rise has been a wonderful (and, at times, tortuous) chaos – break-ups, labels collapsing, reformations and critical awards, worldwide tours and packed houses from Mexico City to Moscow.
In a world where so much emphasis is placed on 'brand new', Ro, Kieran, Ross and Niall have continued to revel in writing albums and playing live shows that are ever more passionate, raw and exciting!
Their fifth studio album 'True Surrender' will be released on Friday, April 27th. The album was written, arranged, recorded, mixed and honed over a chaotic three-year period of bilocation, the birth of children and a heightened level of personal and professional anxiety!
Songs were written, stripped back to their core and rebuilt with new instrumentation, new meaning and a constant, fervent desire to pour their hearts and souls into every bar of music.
Ultimately, True Surrender is the band's most evolved, emotive and affecting collection of songs so far – and we know that you're going to love it. So much so, that we also have a feeling this is a gig which will high of interest.
Tickets from €25.90 are on sale Friday, April 20th at 9am from Ticketmaster.